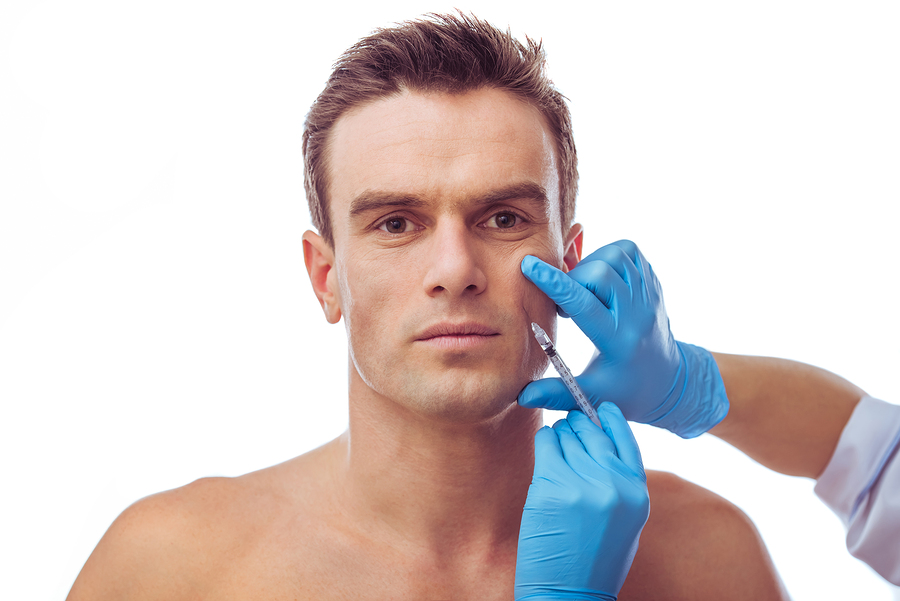 When someone mentions cosmetic surgery, most people often picture an older woman undergoing Botox treatments. However, times are changing. Plastic surgery is not, and has never been, exclusive to women. In fact, the most recent statistics from the American Society of Plastic Surgeons reveals that male cosmetic surgery is steadily increasing in popularity. Men are educating themselves on the advantages of cosmetic procedures. Once they learn of the fast recovery time and simple methods, most men take the plunge.
Male Surgery Statistics
Plastic surgery is becoming more affordable. Men of all ages are quickly realizing the benefits, no matter their ethnicity or economic background. In fact, since 2000, male procedures have increased by a staggering 28%. In 2016, men made up 8% of all cosmetic procedures in the country. While still a relatively small number, 2017 will see even further growth.
What Men Want
There are several reasons why men are taking an interest in their physical appearance. For instance, cultures are changing, meaning men are no longer expected to appear tough and rugged. Instead, softer and smoother features are considered optimal. Additionally, the job market has pushed many men to improve their appearance for a competitive edge in their respective fields.
Furthermore, noninvasive procedures are quickly becoming more popular amongst men. Injectables, such as Botox and Kybella, offer the ability to erase wrinkles and signs of aging. Nonsurgical techniques require little downtime, and some can be completed within an hour.
In 2016, men turned to a handful of cosmetic procedures. The most common were:
Rhinoplasty
Eyelid Surgery
Breast Reduction
Facelift
In 2017, we expect little to change. Instead, these procedures will grow in popularity.
Contact Us
If you're a gentleman seeking a boost in confidence and physical appearance, consider scheduling a consultation appointment with Dr. J. Hopkins Plastic Surgery. You can reach our offices at 972-298-6641 today!