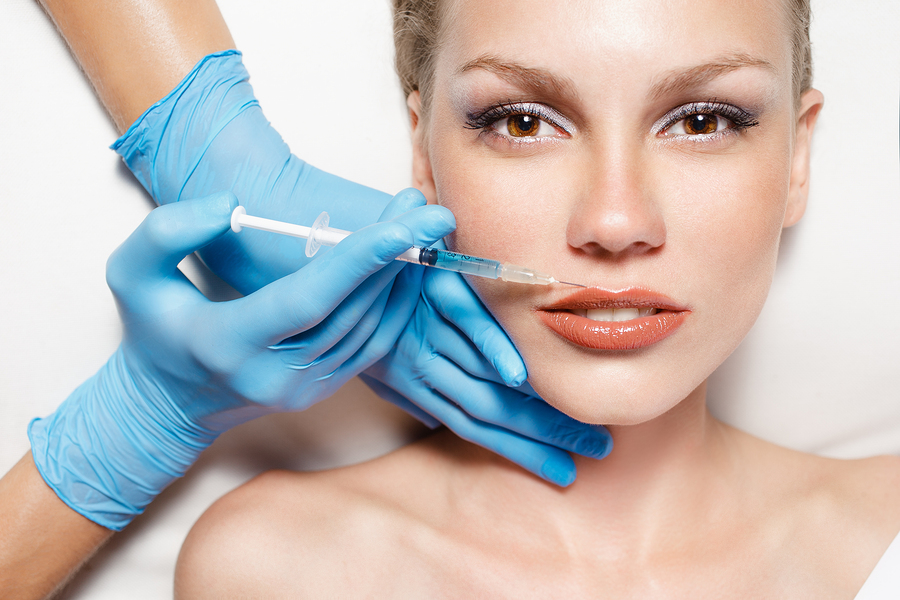 These days, many of us crave a more youthful appearance. We want fuller lips that accentuate our faces and bring attention to our best features. Simply put, we want to look our best. Thanks to medical advances, we can. There are several surgical and non-surgical methods that have proven successful in creating plump lips. Depending on your situation, desires, and preferences, either type of method may work well for your needs. It's best to speak with an experienced plastic surgeon before you decide how to procede. You can schedule a consultation that fits your busy lifestyle today!
Surgical Options
Surgical improvements to the lips are a permanent option. During a lip consultation, your surgeon will determine the correctly-sized lip implant that would suit your needs best. The implant is inserted during an in-office procedure, wherein the skin is sterilized, anesthetized, then a small incision is made in the corners of your mouth. A tunnel is then created in the lip using a surgical tool known as a curved alligator clamp. From there, the implant is carefully inserted to provide a fuller appearance.
Non-Surgical Options
On the non-surgical side, patients have access to lip fillers, such as Juvederm. These injections help properly shape and plump your lips. However, injections are a temporary solution. An injection is inserted into both the upper and lower lips.
Of course, being a non-surgical option, lip fillers are an in-office procedure. The filler typically lasts six to eight months, making it a semi-permanent option. For those patients who intend to continue with fuller lips, a more permanent solution is generally recommended. Again, the choice is your own, though.
Contact Us
To schedule a consultation, contact J. Hopkins Plastic Surgery today by calling 972-298-6641. We're happy to discuss your needs and desires for more plump lips. In fact, we'll set you on the right path to a happier you!