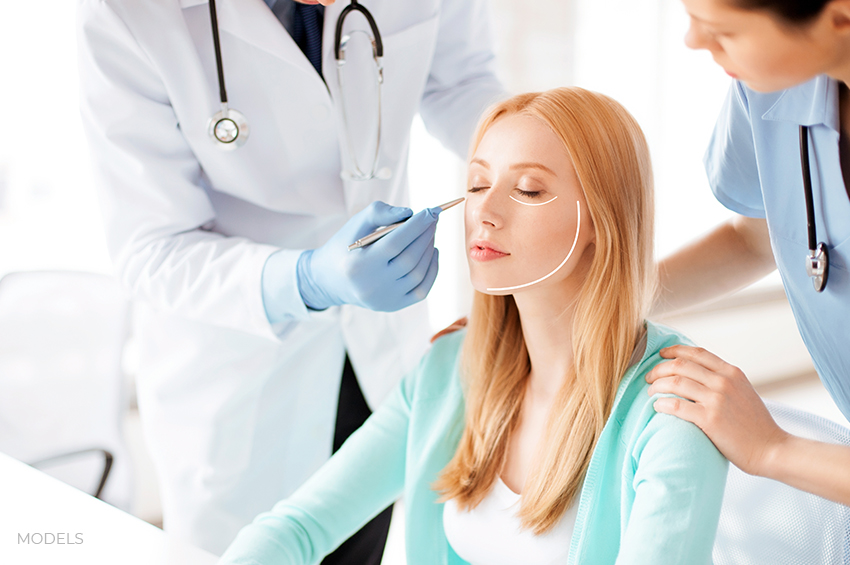 When Dallas area residents begin to contemplate having plastic surgery, the first thing they do is research. They ask their friends and family members who they recommend and why, and they search google for the best reviews. Making the decision to have plastic surgery is not a small one, and it's one you will live with for a long time – possibly for the rest of your life. If you choose the right surgeon, you will end up with results that give you the body image you want and boost your self-confidence. While the cost of the procedure is important, it shouldn't be the driving force behind your decision because not all surgeons are created equal. This blog will help you understand a few important things you should look for when choosing the right surgeon for your plastic surgery in Dallas.
The Right Plastic Surgeon Will Be Board-Certified By The American Board of Plastic Surgery
If you're a man or woman who is looking for a surgeon to perform your plastic surgery procedure, be sure that you verify the surgeon is board-certification. You may not know that there is no governmental requirement for surgeons to be specially trained in each procedure they offer. When it comes to plastic surgery, using any ol' surgeon just won't cut it. The precision and skill required to perform plastic surgery is very detailed and requires specialized training and education. Be sure you ask each Dallas surgeon you meet with if they are specifically certified by the American Board of Plastic Surgery. This will ensure the surgeon you choose has the education, training, and certification they need to provide pleasing results. Dr. Hopkins of J. Hopkins Plastic Surgery is triple-board certified, including being certified by the American Board of Plastic Surgery. 
The Right Plastic Surgeon Will Have The Aesthetic Skills You Like
Dr. Hopkins knows that one person's idea of beauty is not the same as the next, so you shouldn't put all of your trust in a friend's recommendation. You should also visit the websites of surgeons you are considering for your plastic surgery procedure to find before and after pictures of the procedure you're considering. We recommend reviewing these photos to determine if you like the aesthetic skill of each surgeon. Dr. Hopkins has over 18 years of experience and has performed more than 5,000 successful plastic surgery procedures. Our website has many pictures available for Dallas residents to view and compare. We recommend you find a before picture on our website of a past patient with a similar body type/problem area you have in order to determine whether or not you like the results they received.
The Right Plastic Surgeon Will Make You Feel Comfortable
During your initial consultation with a prospective surgeon, make a mental note of how he or she makes you feel. You should be 100% comfortable with your plastic surgeon, as well as their team. Ask yourself if you trust the surgeon, if you feel comfortable asking any and every question you have, and if you feel comfortable sharing your entire medical history with them. At J. Hopkins Plastic Surgery, Dr. Hopkins holds customer service and his patients' comfort at the top of his priority list. In fact, this is one reason he was named one of D Magazine's "Best Doctors In Dallas" in 2018.
Trust J. Hopkins Plastic Surgery As Your Surgeon For Your Plastic Surgery Needs
Making a decision to have plastic surgery is a big decision and choosing the right surgeon is very important. Dr. Hopkins is a well-respected plastic surgeon in the Dallas area and would love to visit with you about your plastic surgery needs. To schedule your initial consultation at J. Hopkins Plastic Surgery, call us at (972) 298-6641.