Plastic & Reconstructive Surgery Dallas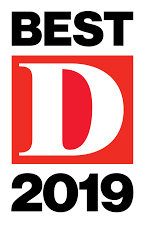 At J Hopkins Plastic Surgery, we appreciate your trust. When you choose Dr. Hopkins for your cosmetic needs, we know you take your life change seriously. Our goal in our practice is to provide you with exceptional and individualized care that will improve your health and image.
Whether you're seeking elective plastic surgery to get the silhouette you've always desired, or searching for a reconstructive plastic surgeon to restore what you once had, J. Hopkins Plastic Surgery is one of the most well-respected plastic surgery centers in the Dallas area. With access to surgical facilities in Dallas and Mansfield, Texas, Dr. Hopkins assists patients throughout the greater Dallas area.
Our practice is unique for a variety of reasons. First, Dr. Hopkins isn't only certified in plastic surgery, but also Hand Surgery and Maxillofacial Surgery, too. He can address several of your elective plastic surgery and reconstructive plastic surgery needs. Second, Dr. Hopkins is about as caring and compassionate as one can get. With a focus on instantly developing a good rapport with his potential plastic surgery candidates, Dr. Hopkins spends a considerable amount of time getting to know his patients and relating to them. He knows that some of his plastic surgery patients may be nervous to talk to someone they just met about their body image feelings, problem areas, and what they would ideally like to look like, so he works on instantly gaining your trust and respect so potential surgical candidates can feel comfortable talking to him about these sensitive topics.
When you come in for an initial consultation with our practice, you can expect to be treated with kindness and respect and to have our staff concerned about your total, overall well-being. During your consultation with Dr. Hopkins, he will interview you to confirm you are an ideal candidate for elective plastic surgery. This will include taking your full medical history, including listing any allergies you may have, explaining the proposed procedure to you in full detail to ensure you understand it, and interviewing you and assessing your psychological health to ensure that you have realistic expectations for your surgical outcomes.
If you're looking for a highly-rated, well-respected and trusted physician for elective plastic surgery or reconstructive surgery, then you've found him in Dr. Hopkins. Always striving to build the best possible relationships with his clients as well as provide them with the best possible outcomes, Dr. Hopkins is a plastic surgeon who works for you. And, with his years of experience and over 5,000 procedures under his belt, you can trust that he knows his way in and out of an operating room and that he will do his very best to give you the results you desire.