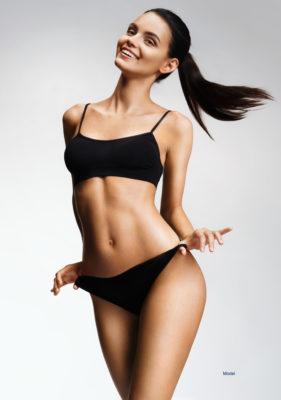 Dallas women are Dr. Hopkins' primary clientele. Whether it's due to comfort talking about problem areas and desired results, or just the fact that plastic surgery is so marketed to females, more women come to consult with Dr. Hopkins than men (even though he still meets with several men every year). While most plastic surgery procedures can be performed on men and women, there are certain procedures that are designed just for women. Here's an explanation of some of the most common procedures for women.
Dallas Mothers Often Choose a Mommy Makeover
This surgery isn't just one procedure, but actually a combination of plastic surgery procedures that is very common among Dallas mothers after they're done having children. Called a mommy makeover because it helps moms regain their pre-pregnancy body, this combination surgery often includes:
A breast augmentation to help restore breast volume lost from breasts that have deflated after pregnancy and breastfeeding.
A breast lift that helps reposition breasts which often sag after extended breastfeeding.
A tummy tuck to remove loose abdominal skin after mom gets back to her goal weight.
A mommy makeover surgery can be performed as soon as six months after mom has finished breastfeeding, or years after she's had her last child. The most important thing is that Dallas women are certain they're done having children before having a mommy makeover, not because the plastic surgery makes future pregnancies risky, but because subsequent pregnancies can negate results achieved through surgery.
Breast Procedures Are Mainly Designed for Women
While it's true that there is a breast reduction procedure for men, most Dallas patients who get a breast procedure performed are women. The following breast surgeries are available for female patients:
Breast augmentation, in which Dr. Hopkins places silicone or saline implants to enhance the size of a woman's breasts.
A breast lift, in which Dr. Hopkins removes excess breast skin and repositions the breast nipple so that her breasts appear to be in a more youthful, perkier position.
A breast reduction, during which Dr. Hopkins removes excess breast tissue and recontours the breasts so that women can have a smaller bust size with which they are more comfortable.
Facial Surgeries Provide Women with Total Facial Rejuvenation
Most patients who choose to have a facelift or another facial procedure are women. Dr. Hopkins performs the following facial surgeries to provide local women with total facial rejuvenation:
A facelift, which addresses sunken cheeks, wrinkles and jowls in the mid and lower portions of the face.
A brow lift, which raises the brow line and can eliminate forehead wrinkles.
Blepharoplasty, also known as an eyelift which addresses droopy upper or lower eyelids, eye puffiness, and persistent dark circles underneath the eyes despite the patient having adequate
Rhinoplasty, which can be performed both for cosmetic issues or functional issues to improve patient breathing.
Talk to Dr. Hopkins About Which Procedure Is Right for You
As you can see, there are a lot of cosmetic surgeries that local women choose to have performed by Dr. Hopkins. Is there a particular procedure you've been dreaming of, or do you have a problem area you would like surgically addressed? If so, the best thing you can do is schedule a consultation with Dr. Hopkins in his office for a full examination, and a discussion of your problem areas and desired outcomes so that the two of you can put together a personalized treatment plan just for you.
To schedule this appointment today, call Dr. Hopkins' office at (972) 298-6641.