Breast augmentation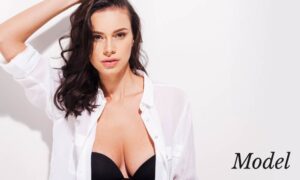 is the most popular plastic surgery procedure, and it continues to maintain its spot at number one year after year. The popularity of this procedure is somewhat due to the fact that it is able to be customized to fit the needs of any woman, with any concern about their breasts. You may not know, but breast augmentation isn't just about how big you go. There are several decisions to be made when choosing the best look for your body.
When you visit Dr. Hopkins at J. Hopkins Plastic Surgery in Dallas, be sure to tell him exactly what you hope to achieve with your breast augmentation. With this information, and after an initial exam, he will be able to develop a treatment plan unique to you. To learn more about the aspects of this procedure that can be customized to fit your needs, keep reading.
Types of Breast Implants
One of the biggest things you'll discuss with Dr. Hopkins when you visit him for your initial breast augmentation consultation is what breast implant type is best to achieve your desired results.
Silicone Breast Implants – These implants are the most popular choice for women all over Dallas because the gel inside the implant feels like natural breasts and gives the breasts a more realistic appearance. While silicone breast implants of the past came with some concerns, Dr. Hopkins' patients can rest assured that today's silicone breast implants are safe and FDA-approved. They come pre-filled in a variety of shapes and sizes, which is why they provide amazing customization for breast augmentation patients.
Saline Breast Implants – The other type of breast implant used by Dr. Hopkins for breast augmentations in Dallas are saline breast implants. These implants, while not as popular as their counterparts, are a great choice specifically for women who have asymmetrical breasts or who have recently undergone a mastectomy, as they can be filled to a very specific size after they have been placed inside the breast pocket. Additionally, each breast implant can be filled differently in order to create a proper balance between the two breasts.
Breast Implant Shapes
Another decision Dallas' women make when customizing their breast augmentation, is what shape implant they will choose.
Round Breast Implants – Round breast implants provide a fuller look for patients and more cleavage. These breast implants are the most popular choice and come in a variety of profiles, making them completely customizable.
Teardrop Breast Implants – As the name implies, teardrop implants are shaped like a teardrop – they are fuller at the bottom than at the top. This shape is more natural and offers women a more subtle change than round breast implants do.
Breast Implant Profile
And finally, when you meet with Dr. Hopkins to discuss breast augmentation, you'll need to choose how far out from your chest wall you want your breast implants to project. This is known as the breast implant profile.
Low Profile Implants
Low profile implants have a wider base and provide the least amount of projection. They look ideal for women who have wider chests.
Moderate Profile Implants
This profile type is the most popular as it provides the most natural-looking results on the most body types.
High Profile Implants
High profile implants have a very narrow base and provide maximum projection. These implants are a good choice for women who have a small frame and a narrow chest wall.
Call Dr. Hopkins Today
If you're ready to get the hourglass figure you've been dreaming of, call Dr. Hopkins today at his Dallas office and schedule your initial consultation.
You can reach a member of his friendly team at (972) 298-6641.