Contact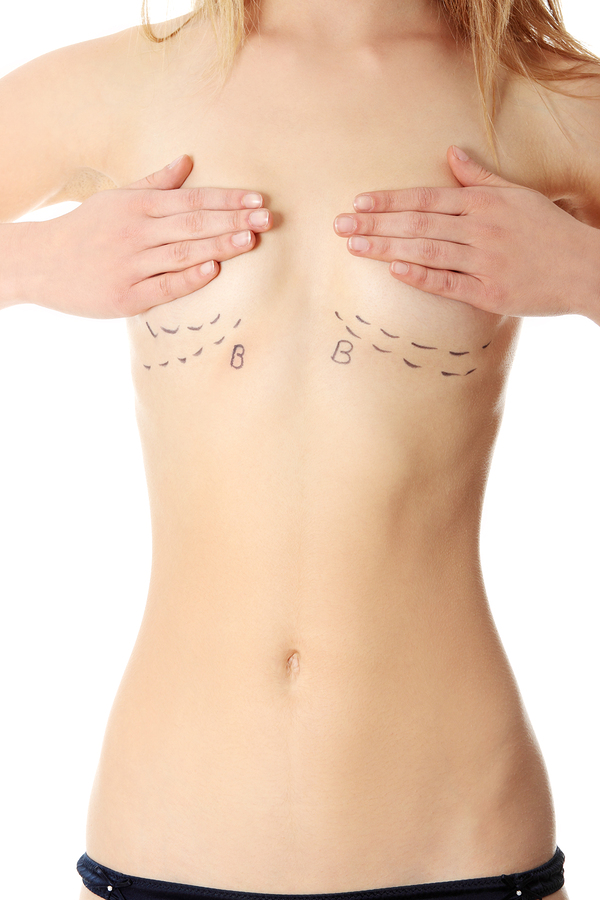 Not everyone Dallas woman who consults with Dr. Hopkins of J. Hopkins Plastic Surgery about a breast procedure is desiring to go bigger via silicone or saline breast implants. In fact, every year Dr. Hopkins meets a wide variety of local women in Dallas who are looking to go small, through breast reduction surgery. There are several reasons why women with large breasts consult with Dr. Hopkins about breast reduction surgery. These include:
The woman's breasts are so large they leave deep bra strap indentations in her shoulders every day
The woman's breasts are so large they cause her tremendous back, neck and shoulder pain
The woman doesn't appreciate the unwanted attention she receives due to her breast size
The woman feels her large breasts don't match her overall physique, which is especially true of women who are petite with the exception of their large breasts
The Typical Causes of Oversized Breasts
If you're considering a reduction, you may be experiencing one of the following issues: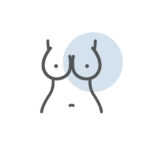 Too large breasts on a small frame, due to natural growth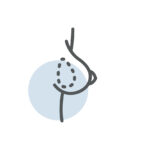 A previous breast augmentation that is too heavy and bigger than you expected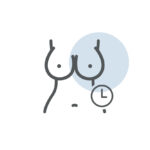 Breasts that have gotten larger over time, due to gland growth or fat
Breast Reduction – Infographic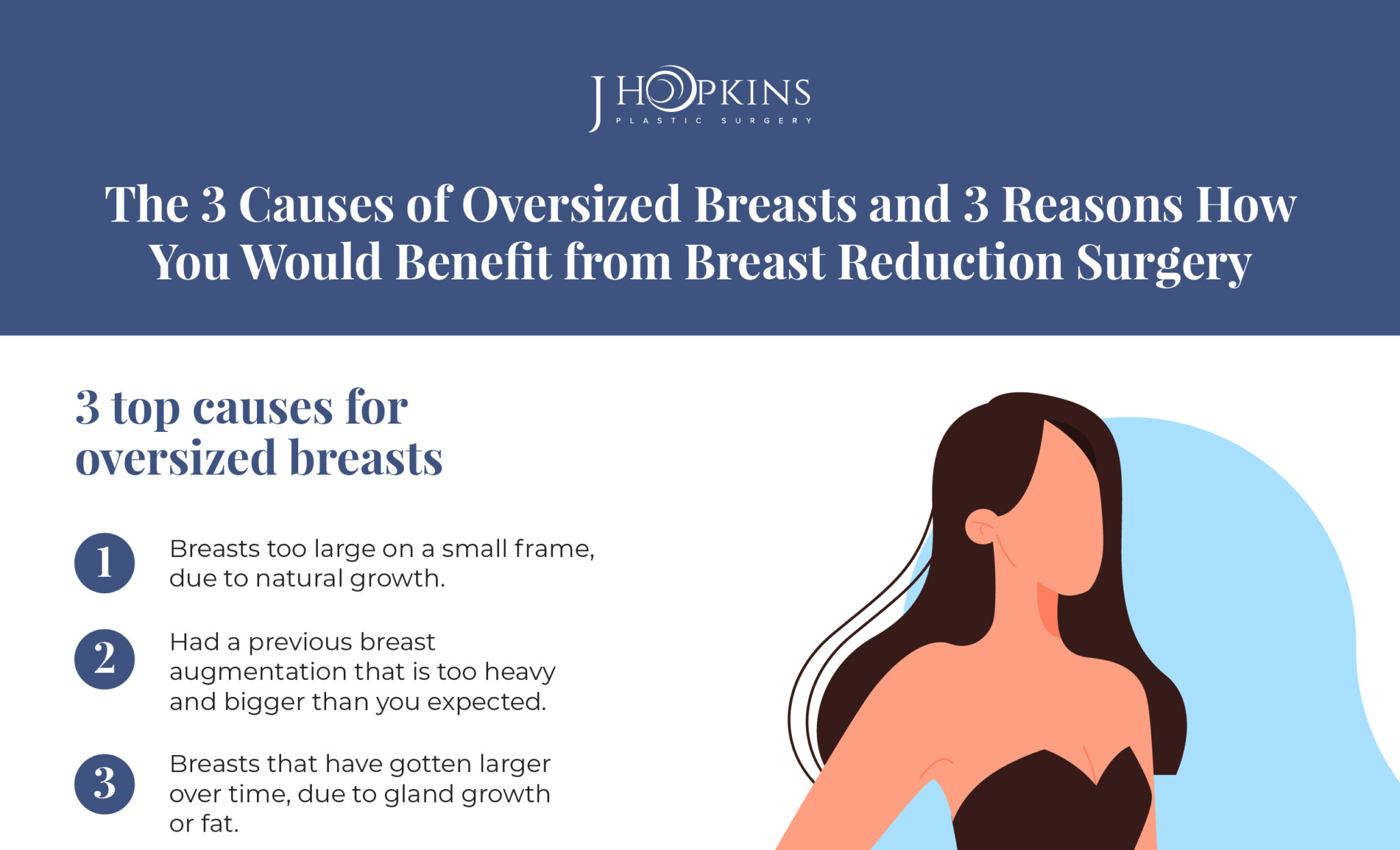 Click to view infographic:
The 3 Causes of Oversized Breasts and 3 Reasons How You Would Benefit from Breast Reduction Surgery – Infographic
Whatever the cause, know this: a discomfort with your breasts isn't something you have to live with. Breast reduction is the right solution for many Dallas area women.
Preparing for Breast Reduction Surgery
When getting ready for a breast reduction surgery, you need to consider some things that will temporarily change in your daily life. At the very least, you'll need time to recover, which will involve ample rest time. Be patient during this time, as your body is healing from the surgery itself. A true result of your breast reduction surgery cannot be expected immediately. Healing can sometimes take months, depending on the severity of the surgery. Don't be shocked at this, though, as it takes time for any surgery to heal properly.
We also suggest that patients preparing for breast reduction surgery invest in some new clothing items. When breasts decrease in size, your shirts will naturally look different. Be aware that this might be a new expense you incur.
It's no surprise that breast reduction surgery costs money and that your health insurance might not cover the expense. You should consider the financial cost of your Dallas breast reduction surgery, as well as your financing options. To make breast reduction surgery accessible to more and more women, J. Hopkins Plastic Surgery offer financing options.
If you consult with Dr. Hopkins about breast reduction surgery and you are of childbearing age, he will ask you about your overall family plans, and whether or not you think you'd like to breastfeed any children you may have in the future. This is because Dr. Hopkins has your overall health and well-being in mind, and breast reduction surgery cuts through milk ducts, which may make it impossible for you to breastfeed in the future.* If you think you may want to breastfeed future children, Dr. Hopkins will recommend that you postpone your surgery until your family size is complete.
Am I an Adequate Candidate for Breast Reduction Surgery with Dr. Hopkins?
The fact that you have oversized breasts and desire smaller ones doesn't automatically qualify you as a patient of Dr. Hopkins. For him to accept your case, you must first pass a series of surgical requirements he has designed to ensure your overall health, safety, and well-being throughout the entire breast reduction process. These requirements include: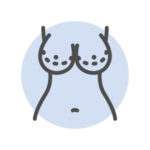 Having large, oversized breasts that you desire to reduce either due to physical, cosmetic or emotional reasons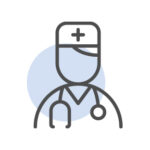 Being in good general overall health, and able to pass a preoperative screening appointment by your general practitioner before your surgery date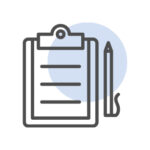 Sharing with Dr. Hopkins your full medical history, including any current medical conditions you have, medications you take, and past surgeries you may have had performed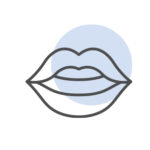 Communicating with Dr. Hopkins your concerns about your currently large breasts, including the reasons why you want them reduced so that Dr. Hopkins can better understand your desires for breast reduction surgery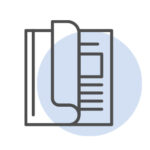 Carefully provide detailed examples of the size of breasts you ultimately desire, usually by providing photos or magazine clippings, so that Dr. Hopkins clearly understands your goals for surgery and desired breast size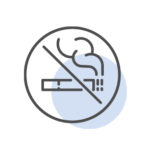 Being a non-smoker, or promising to quit smoking for 6 weeks before and 8 weeks after your breast reduction surgery, as smoking can complicate both the procedure and your recovery time period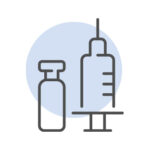 If you've been under general anesthesia before, never having had an allergic or bad reaction to it, as this strong medication is typically the go-to sedation option for breast reduction surgery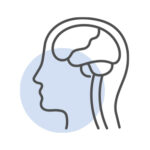 Ensuring that you are in good, overall psychological health
The Breast Reduction Procedure
Breast reduction surgery, sometimes referred to as reduction mammoplasty, is a type of plastic surgery designed to remove excess breast fat, glandular tissue, and excess skin. Most patients who undergo the procedure are looking to correctly proportion their breasts with the rest of their body or alleviating any discomfort currently being experienced due to large breasts.
In certain cases, your plastic surgeon may remove the excess fat from the breasts using liposuction along with excision techniques during the procedure. Should the breast size be solely due to fatty tissue and any excess skin is not a problem, liposuction on its own may solve the problem. For your comfort, medications are administered before the surgery takes place. An incision is then made in a circular pattern around the areola.  These incision lines remain visible and permanent, though they can be concealed under clothing with ease. Following the incision, the excess skin and fat are successfully removed, offering a smaller, better breast shape.
Recovery Time for Breast Reduction
Every Dallas woman has a different reason for undergoing a breast reduction. After all, this is a highly personal surgery. In the same way, every patient heals differently, too. On average, patients require two to six weeks to fully recover after breast reduction surgery. We recommend that women take one to two weeks off from work or school and avoid driving for at least one week after surgery. Your doctor may also recommend wearing a sports bra all the time for three months to help aid in your recovery.
As you recover, keep in mind that the final appearance of your breasts may not be immediately apparent. You'll most likely notice the conclusive results several weeks or months after the operation.* The length of time until results appear depends on how quickly your wounds heal. Dr. Hopkins typically removes stitches in a week or two, but you should still avoid strenuous activities for some time.
Benefits of Breast Reduction
Breast reduction surgery is often performed to change the size, weight, firmness, and shape of the breasts. There are countless benefits for Dallas women who opt for breast reduction, including: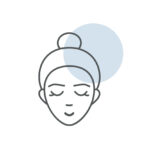 Enhanced Physical Comfort
If your large breasts have been causing neck, back or shoulder pain, a Dallas breast reduction surgery can help alleviate this symptom for good.*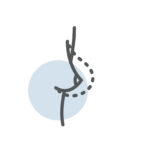 Reduction in Unwanted Attention
Sometimes large breasts can cause Dallas women to receive unwanted attention, or inadvertently show cleavage when you don't want to. A breast reduction surgery can help you reduce the size of your breasts to the size and shape that you're comfortable with, which often helps boost patients' self-esteem.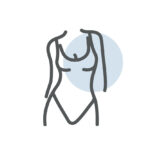 Achieving Your Desired Silhouette
If you feel your breasts are so large that they don't "fit" the rest of your body, you may feel like your entire body is off balance. A breast reduction surgery can help provide Dallas women with better proportions with which she is more comfortable.*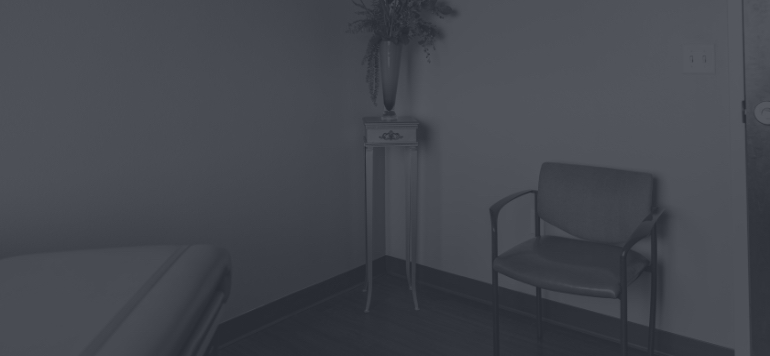 Pain in your back, neck, and shoulders does not have to control your life. If you have overly large breasts that cause discomfort, attract unwanted attention, or keep you from living the life you want, call J. Hopkins Plastic Surgery today to learn more about breast reduction surgery.
Why Consider a Breast Reduction?
Many Dallas women are tired of the near-constant backaches, neck pain, and numbness in their extremities due to overly-large breast size. A broad chest has also been linked to migraines and shortness of breath, and have prevented many women from performing regular activities, including exercise or sitting at a desk comfortably.
If that sounds like you, then a breast reduction could solve your troubles. Experts claim that large breasts affect over 1 million women across the United States. If you're having adverse health issues due to the size of your breasts, it may be time to act. The longer you wait, the more discomfort you will find yourself in. A breast reduction – a wholly simple procedure – is known to improve the health and lifestyle of women nationwide. You deserve to feel comfortable in your own body, and our methods offer you a solution.
How Long Does Breast Reduction Surgery Take?
The length of breast reduction surgery is different for every Dallas woman. Depending on your current cup size, breast reduction surgery should require no more than two to five hours. In rare instances, Dr. Hopkins may need more time. The average length of breast reduction surgery is three hours. The current size of your breasts, the size you're aiming for, and any surgical complications will all impact the length of your surgery. Dr. Hopkins will provide a professional time estimate during your consultation to help put you, and your family members or friends who are accompanying you to your surgical facility on surgery day, feel more comfortable.
During the procedure, your surgeon will have help. A team of doctors and medical technicians will assist in the removal of excess tissue, skin, and fat. They will then carefully reposition the nipple. Of course, as you'll be under local anesthetic throughout the procedure and completely asleep and unaware of the surgery, it will be over before you know it.
What Shouldn't I Do After Breast Reduction Surgery?
Breast reduction surgery is a relatively simple procedure. Beforehand, Dr. Hopkins will discuss the entire operation, what to expect, the potential results, and your expectations. While it's nearly impossible to predict results with 100% accuracy, you can take steps to make your recovery smooth. After the operation, your doctor will urge you to remain inactive for a time. You'll want to focus on your health and well-being.
J. Hopkins Plastic Surgery – Your Ultimate Breast Reduction Resource
If you have oversized breasts that cause you pain, unwanted attention, or cosmetic concerns, you don't have to continue suffering. Breast reduction surgery is a great choice for many Dallas women who are unhappy with the size of their natural breasts or the results of a previous breast augmentation in which they now realize they went too big. Oversized breasts can cause back pain, discomfort, and even fatigue. We understand this at J. Hopkins Plastic Surgery. We know that to be the best you, you need to be in your best body. Breast reduction surgery can help you achieve that goal.
Contact Dr. Hopkins Today to Schedule an Initial Consultation About Breast Reduction Surgery
On this webpage, we've done our very best to communicate to you the benefits of breast reduction surgery, as well as explain the surgery and recovery process as a whole. However, nothing we can write can substitute having a personal, one-on-one conversation with Dr. Hopkins himself. A well respected Dallas plastic surgeon by both his patients and his plastic surgeon peers, Dr. Hopkins, has more than 18 years of experience and has performed over 5,000 procedures. He works diligently to build instant rapport with his plastic surgery candidates, and to make them as comfortable as possible throughout the entire surgery process.
If you're ready to get the smaller breasts that you desire, then don't delay.
Call our Dallas office at (972) 298-6641 to schedule an initial consultation with Dr. Hopkins today.
*Individual results may vary.