Contact
M
any of us long to have fuller, shapelier buttocks, yet no matter how many squats and lunges we do, the perfect shape eludes us. A procedure known as the Brazilian butt lift can provide natural-looking and long-lasting results. This procedure uses natural fat injections to add volume to the buttocks and liposuction to define the flanks, thighs, or abdomen. The result is a more defined and proportional behind, with an overall improved figure and silhouette. At J. Hopkins Plastic Surgery, we are pleased to offer Brazilian butt lifts to our patients in Dallas and the surrounding areas.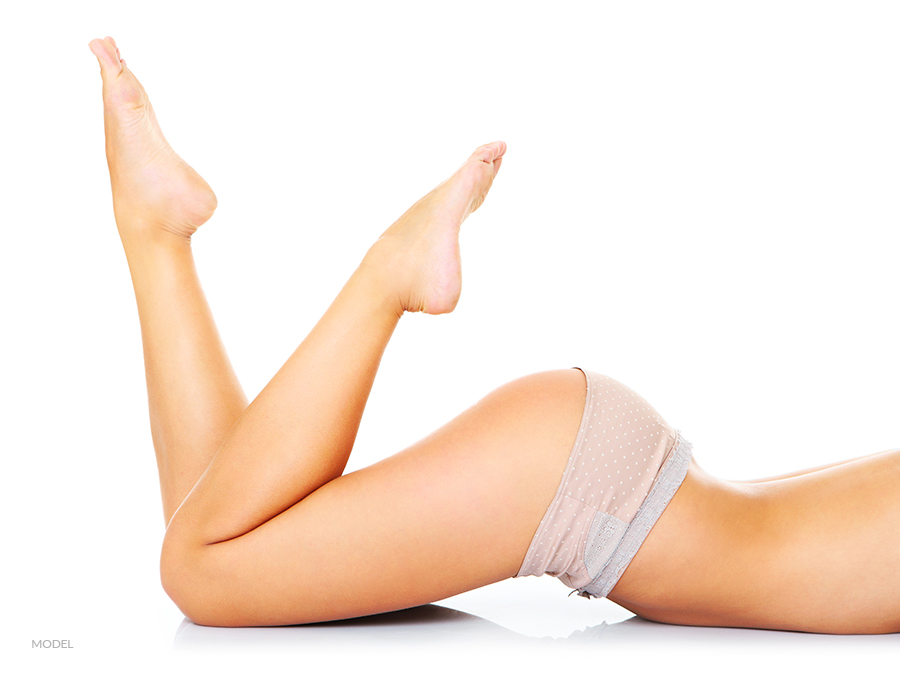 Dr. Hopkins' Approach to a Brazilian Butt Lift
Your Brazilian butt lift experience will begin with a consultation, during which you and Dr. Hopkins discuss your aesthetic outcomes while identifying some of your problem areas that require treatment.
Dr. Hopkins will perform liposuction during your BBL to remove excess fat and tissue from these problem areas. Once removed, the fat cells are purified and injected into the buttocks, where Dr. Hopkins can shape them to create a more curvaceous, lifted appearance.
By following Dr. Hopkins' aftercare instructions, you can enjoy the results of your improved figure for many years, potentially a lifetime, making the Brazilian butt lift a much more sustainable and effective option than butt implants.
Am I a Candidate for a Brazilian Butt Lift?
There are several criteria that Dr. Hopkins considers before telling patients they are candidates for a Brazilian Butt Lift. These include ensuring that potential Brazilian Butt Lift patients are: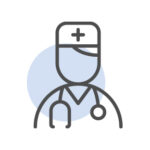 In good overall medical health.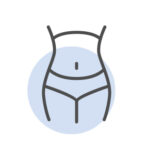 Are close to their ideal body weight, as gaining or losing a significant amount of weight after your surgery may negatively impact your results.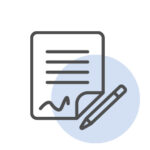 Committed to following Dr. Hopkins' post-op procedures.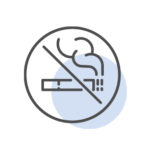 Non-smokers, as smoking can complicate both the surgery and recovery process.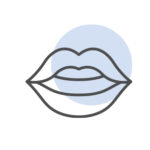 Realistic about their expectations.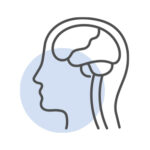 In good psychological health.
How Does The BBL Procedure Work?
Typically, the Brazilian Butt Lift involves three steps. All three steps are performed on an outpatient basis, and you will be fully sedated for the entirety of the process.
In the first step, fat is extracted from the donor area. Typically, this is the thighs, lower back, hips, or abdomen. Liposuction is used to remove this unwanted fat from the body.
The second step involves the extracted fat being purified and prepared for transfer.
Thirdly, your surgeon will inject the purified fat into the buttocks at specific points, selected to increase the overall volume of your buttocks while also improving their shape.
Liposuction on Problem Areas

Brazilian Butt Lift vs. Buttock Implants
There are a number of options available for patients who wish to enjoy more pronounced and shapely buttocks. The two most common methods are the Brazilian Butt Lift and buttock implants. Many patients assume that the two procedures are identical, but there are some essential distinctions.
Butt implants require the addition of silicone implants, whereas Brazilian Butt Lifts use your own natural fat, grafted from one part of the body to another. Many patients prefer the latter method because it looks and feels more natural, and comes with a lower risk of complication or rejection.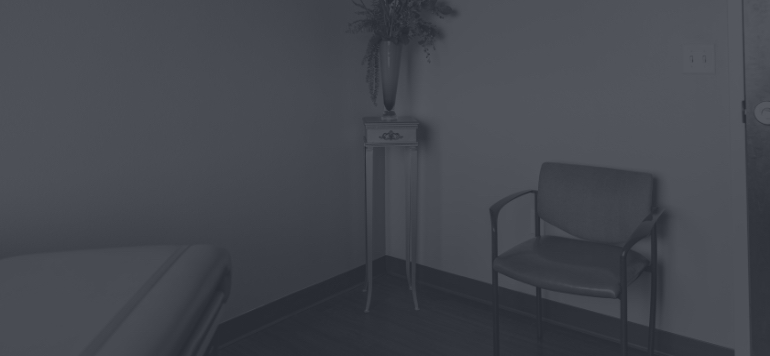 If you have been wishing for a round, voluptuous bottom that will perfectly fill out your jeans, turn heads at the beach, and complete your hourglass silhouette, call Dr. Hopkins today to discuss how he can help you reach your body image goals with a customized Brazilian butt lift.
What to Expect From a BBL Surgery?
If you have never experienced a Brazilian Butt Lift, it is only natural to have some questions about what the procedure entails. At J. Hopkins Plastic Surgery, we are committed to patient comfort and safety from the start of the procedure through the recovery. Here are some basic guidelines as to what you can expect from your surgery.
Preparing for a Brazilian Butt Lift
The best way to prepare for your procedure is simply to ensure that you are in good health overall. If you are a smoker, we strongly advise quitting for at least a few weeks. Make sure you are eating well and exercising regularly, and that you have a reasonably healthy and consistent body weight.
Dr. Hopkins will provide you with any further instructions that will help you prepare for surgery, including any medications you need to discontinue.
Day Of The Surgery
On the day of your procedure, you will change into a gown and spend a few minutes verifying that you have followed all pre-surgery guidelines. You will be fully sedated for the surgery itself so that you do not experience any pain or discomfort. In total, you can expect the procedure to take between three and four hours. However, you will likely be at the surgery center for at least five hours, ensuring you are in stable condition before you are cleared to head home.
After The Surgery
As you wake up from your surgery, you may experience some minor tenderness or pain at the incision site. Dr. Hopkins will provide you with prescription pain medication to keep you comfortable during your recovery. You will also be given a compression garment to wear, which will both promote healing and reduce swelling.
The team at J. Hopkins Plastic Surgery will furnish you with more detailed after-care instructions, and let you know when you need to return for a follow-up appointment.
Recovering from a Brazilian Butt Lift
As you recover from your surgery, it is normal to experience some tenderness or discomfort. Most patients say this discomfort is minimal, and can be easily managed with over-the-counter or prescription pain medications.
The most challenging part of recovery is ensuring the right posture, especially while lying down. Because sitting down directly on your buttocks can prevent your newly injected fat cells from taking hold to your gluteal muscles, it is crucial to only lie down on your stomach or side, or prop your thighs up with several pillows so that you aren't putting any pressure on your bottom. Usually, we advise patients to stick with these positions for at least six full weeks.
After two weeks, most patients feel ready to resume all their normal activities, returning to work or school and lying down in whatever position they like. However, it is important to avoid strenuous exercise or sitting for a full six weeks after your surgery.
Is a Brazilian Butt Lift Really Worth It?
Ultimately, only you can determine whether this procedure is worth it. Be advised that virtually all patients with a Brazilian butt lift are extremely satisfied with their results, gratified both by the improvements to their figure and the long-lasting, natural-looking results.
Scheduling a Consultation
Are you dissatisfied with your figure, specifically with the shape and proportions of your buttocks? A Brazilian butt lift may give you the striking silhouette you have always wanted. The first step is scheduling a consultation with J. Hopkins Plastic Surgery in Dallas at (972) 298-6641.
*Individual Results May Vary