Contact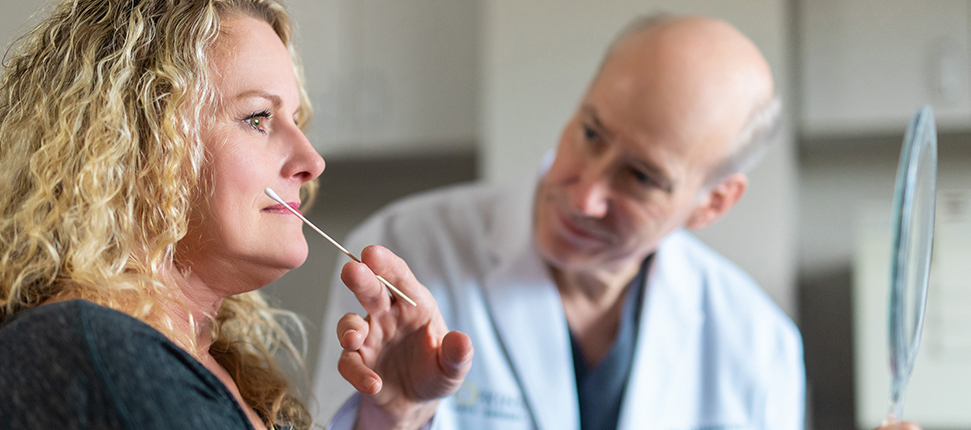 Why Do People Get a Facelift?
A facelift is a plastic surgery designed to reduce the visible signs of aging in your face, leaving you feeling refreshed and rejuvenated. Benefits of a facelift may include: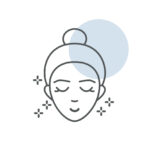 Reduce the appearance of fine lines and wrinkles.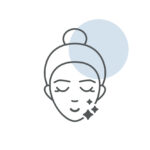 Eliminate jowls that have formed along the jawline.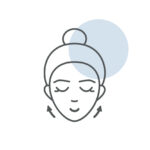 Decrease skin laxity so the face looks taut without being overdone.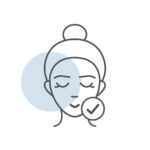 Improve the overall appearance of the neck, lower face, and upper face.
Of course, the benefits of a facelift are more than skin deep. Patients often report feeling more confident in their appearance with major improvements to self-esteem.
Am I a Good Candidate for a Facelift?
Your facelift journey will begin with a consultation at our Dallas office. At this appointment, Dr. Hopkins will perform a physical examination, discuss your aesthetic goals, and confirm that you are a good candidate for a safe and successful procedure.
The ideal candidates for facelifts: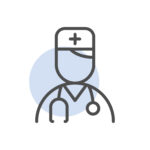 Are healthy enough for surgery.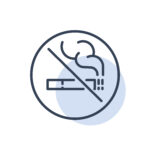 Don't smoke.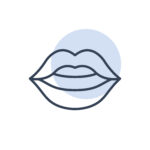 Are realistic about the expectations of the surgery.
If a person is not a candidate for a facelift, they may qualify for another, less invasive procedure to improve the face. To learn about all the options, patients should schedule a consultation with Dr. Hopkins today.
The Facelift Process Explained
The Consultation
Before surgery, you will have a one-on-one consultation in a comfortable, private consultation room in our Dallas office. Dr. Hopkins will examine your face, discuss treatment goals, and ask questions about your medical history. Together, you will develop a plan to achieve your aesthetic objectives. This is an excellent time to ask questions about the procedure, recovery, and aftercare.
What Should I Do in Preparation?
At your consultation, Dr. Hopkins will inform you about any steps you need to take to prepare for a safe and successful procedure. This might involve abstaining from certain supplements, medications, and tobacco products.
What Is Surgery Like?
On the day of your surgery, we will welcome you to a safe, outpatient surgical facility in Dallas, where we will provide anesthesia to ensure your comfort. Dr. Hopkins will make small incisions behind the ears or behind the hairline to disguise any scarring.  He will carefully remove excess tissue through these incisions, reposition facial features, and pull the skin tight.
What Should I Expect in Terms of Recovery?
Following your procedure, you must allow your body time to rest and heal. Most patients will need one to two weeks of rest, and you can anticipate some swelling and bruising for around four weeks. While the final results of your facelift will not be immediately visible, patience is key, as virtually all patients who get a facelift from Dr. Hopkins are ultimately highly satisfied.
Meet Board-Certified Plastic Surgeon Dr. Hopkins
Triple board-certified plastic surgeon Dr. Jeffrey Hopkins treats patients in and around the Dallas community. He holds certifications from the American Board of Plastic Surgery in both Plastic and Reconstructive Surgery and Hand Surgery, as well as the American Board of Oral and Maxillofacial Surgery. He is a member of the Texas Medical Association, Dallas County Medical Society, and the American Society of Plastic Surgeons. Dr. Hopkins has performed more than 6,000 procedures over the past two decades.
Other Things to Consider Before Getting a Facelift
Are There Any Risks Involved?
Any surgical procedure involves risk, but you can minimize your risk by choosing a highly qualified plastic surgeon and carefully adhering to the recovery and aftercare guidelines.
Will I Need to Request Extensive Time Off from Work?
After a facelift, you may need to take some time off work. Depending on your job type, this could range from one or two weeks for light duties, to up to six weeks for more strenuous activities such as heavy lifting. Getting plenty of rest during this period is essential, and following your surgeon's advice regarding recovery times and post-operative care is recommended.
How Long Will My Results Last?
For most patients, the results of a facelift last for around a decade. Your face and skin will continue to age, which is why the results are not quite permanent. You can extend your results using quality skincare products, and following all the aftercare instructions.
Is It Really Worth it?
Only you can decide whether getting a facelift is worth it, but most patients with this procedure are extremely satisfied.
You're in Good Hands with Dr. Hopkins
A facelift can be just the thing to help you look energized and refreshed. To find out more, schedule a consultation with Dr. Hopkins in Dallas. Contact us at (972) 298-6641 at your convenience.
*Individual results may vary.