Contact
Your thighs are an integral part of your appearance, and when they are not the size and shape you want them to be, it can cause some self-esteem concerns. However, that unhappiness you feel doesn't have even to exist. Instead, consider a thigh lift, or thighplasty, from the skilled team at J. Hopkins Plastic Surgery in Dallas.
When Dallas patients come to Dr. Hopkins to address the thigh areas, they find that this plastic surgery procedure works to correct and lift thighs, creating a new desired look from the waist down.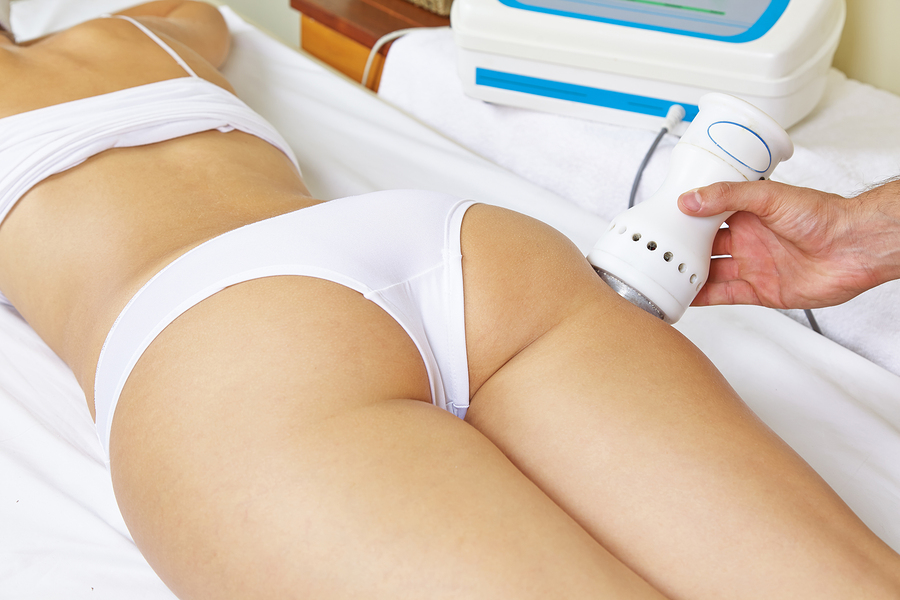 The Thigh Lift Procedure
A thigh lift surgery is undergone by both men and women looking to reduce excess skin around their thighs, reshaping the entire structure in the process, which results in smoother skin and proportionate contours. Most Dallas patients who opt for the surgery simply find that fitness and weight loss are not working for their needs.
Before the procedure, anesthesia is administered to ensure you are completely comfortable and experience zero pain during the operation. This includes intravenous sedation and general anesthesia. Your doctor will recommend the best option for your needs. Once you are under the anesthesia, incision patterns will be drawn out by the surgeon. Incisions in the groin are the most common techniques for a thigh lift, extending down and wrapping around the back. The underlying tissue will then be reshaped for the more proportion appearance the patient is seeking. When all is said and done, the procedure does not take too long and works wonders for many.
Thigh Lift: Before and After
If you're considering a thigh lift it's crucial that you read up on the procedure. Before your surgery, you should do independent research into estimated recovery times, risks, etc. Most crucially, consult with your physician about any questions that you may have. There are several things you can expect for the post-surgery period, and it's always best not to be surprised by any of them. Of course, one thing everyone can expect post-surgery is a body they can take pride in!
Risks of Thigh Lift Surgery
It is not without saying that with a thigh lift surgery comes with risks. However, these are the standard risks you'd encounter with any surgery. This involves possible infection, necessary recovery time, and thorough treatment of the surgical area. These worries are no more than any other patient may have with any other surgery. When you follow the proper protocol put in place by your cosmetic surgeon, the risks are minimal.
The Cost of a Thigh Lift
We often get asked about the cost of a thighplasty procedure. Dallas patients will even ask if plastic surgery itself is covered by health insurance. If the procedure is medically necessary, it is possible it could be covered. Thigh lifts are no exception: make the call to your carrier to see if this is a possibility. With the right physician, however, medical insurance coverage isn't a make or break scenario. A surgeon who puts you first will offer payment plans that suit your financial needs. With financing, you can achieve the look you want without waiting.
After Thigh Lift Surgery
With recovery time and quality follow-through, we can ensure that you'll be satisfied with your thighs afterward. They will look the way you've always wanted them to. After the surgery, you can expect a brand new you with new legs, a new outlook, and a newfound happiness.
Before the Procedure
A thigh lift is designed to tighten the skin of your thighs and reduce sagging along the inner and outer thighs. People who have recently experienced weight loss often opt for this procedure. However, even those who have not yet lost their excess weight may undergo a thigh lift procedure.
In any case, it's important to perform research before walking into your surgery. You'll want a clear head going into the operation. It's also important to keep your expectations in check and to understand the different potential results. During your consultation visit, listen to any and all instructions your doctor offers. They know what they're talking about. You'll also want to avoid multivitamins, smoking, and aspirin for up to two weeks before surgery. Furthermore, avoid eating or drinking after midnight the day of your surgery. Follow the physician's orders, and your operation will go smoothly.
Candidates for Thigh Lifts
As with any procedure – cosmetic or otherwise – some people are better suited for thigh lifts than others. The perfect candidate for a thigh lift will have the following qualities:
Relatively stable weight
Excess soft tissue along their inner or outer thigh
Good health, and no medical conditions that may impair the recovery process
No smoking habit
A positive and realistic outlook
A commitment to a positive and healthy lifestyle (including proper diet and fitness regimens)
If you lack one or more of the above characteristics, speak with a surgeon before committing to thigh lift surgery. Your first step should be to schedule a consultation. During the visit, you and your chosen doctor will discuss pre-op requirements, your expectations, and recovery. This is the time to ask any questions you may have. You need to know whether you're the right candidate for a thigh lift just as much as your doctor does.
Reach out to J Hopkins Plastic Surgery for that new happiness and those newly shaped thighs! Call our Dallas office at (972) 298-6641.