Contact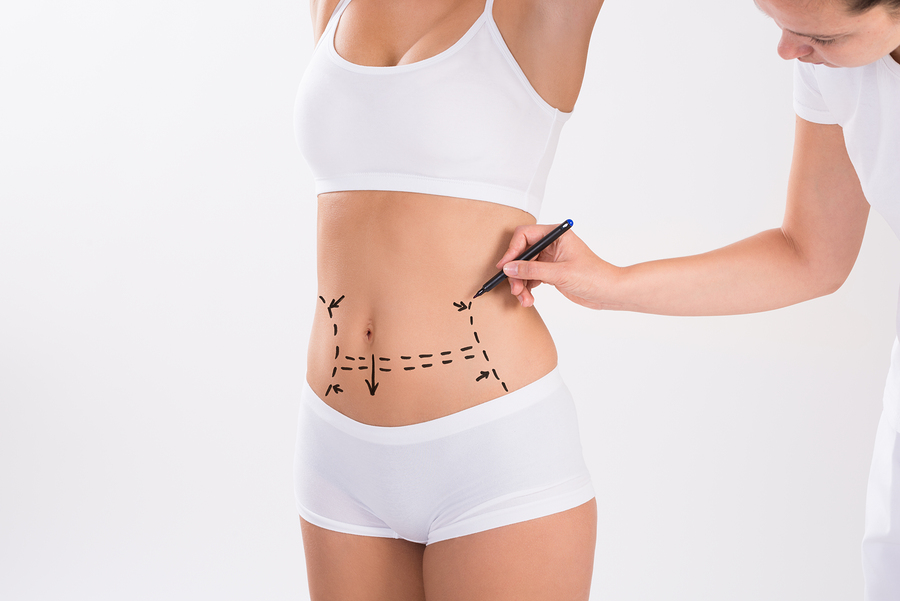 Sometimes, no matter how hard a Dallas man or woman diets and exercises, he or she is still left with stubborn fatty pockets in problems areas that just won't go away. It's so frustrating! You're working your you-know-what off, but you do not see any results.
Liposuction, however, can be a great solution for these people to meet their ideal body goals.* Liposuction is a relatively minor elective plastic surgery procedure that involves sucking out unwanted fat through a small incision or series of small incisions, and placing that fat far away from your body and into a biohazard waste receptacle – exactly where you want it! While liposuction is most commonly performed on the abdomen and thighs, many of our Dallas patients at J. Hopkins Plastic Surgery desire to have the procedure done on other problem areas such as the face/neck, arms, back, buttocks, etc. After you've had liposuction performed, you'll typically wear a compression garment to aid with the healing process, and before you know it, you'll be back to your daily routine!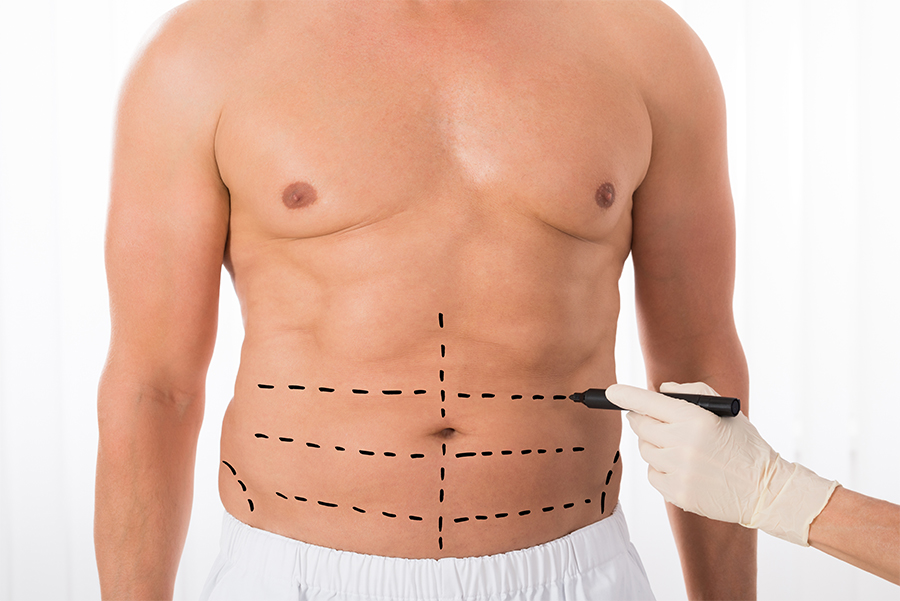 Before you jump head first into deciding you want and need liposuction, you should consider all aspects of this elective plastic surgery. This means you need to think about the recovery, the costs, if you are the right candidate for the procedure, and if you want to combine liposuction with another elective plastic surgery procedure into one surgical event to reap some additional benefits.
Some potential Dallas patients schedule a consultation at J. Hopkins Plastic Surgery thinking that liposuction equals weight loss surgery. This is not the case. Liposuction should only be performed to remove stubborn fatty deposits that won't go away despite a healthy diet and exercise, and realistically each session of liposuction can only eliminate about 4lbs of fat.
At J. Hopkins Plastic Surgery, besides delivering you with incredible results that meet your expectations, our goal is to make sure that each of our patients is as healthy as possible before, during, and after their liposuction or other elective plastic surgery procedure. Because of this, Dr. Hopkins carefully screens each Dallas candidate who consults with him about the procedure to ensure he or she is an ideal patient for liposuction. This includes ensuring that the patient:
Is in good general health, and has provided Dr. Hopkins with a full medical history, including any health concerns, previous surgeries and/or current medications taken
Has never had a bad or allergic reaction to general anesthesia, if he or she has been administered this drug in the past
Has listened to Dr. Hopkins explain the liposuction process and communicated back to him that he or she understands the procedure
Has realistic expectation for his or her liposuction session
Is a non-smoker, as smoking can complicate both the liposuction surgery and recovery time period
Is in good psychological health
Where on My Body Can I Have Liposuction Performed?
One of the greatest aspects of liposuction is that it's a very versatile surgery. Almost every Dallas resident has some area of their body that they wish they could change. With liposuction surgery, you can quickly smooth out any troubled area. You can apply lipo surgery to the following areas that you desire to modify:
Upper and lower thighs
Hips and buttocks
Abdomen and waist
Upper arms
Back
Inner knee
Chest area
Cheeks, chin, and neck
Calves and ankles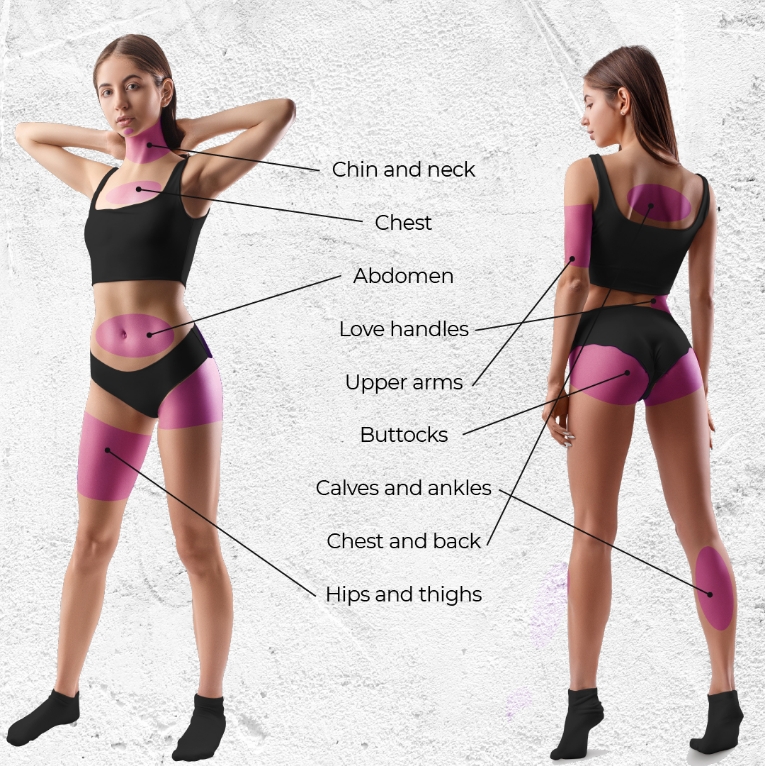 Why Do So Many Dallas Residents Choose Liposuction with Dr. Hopkins?
Dr. Hopkins of J. Hopkins Plastic Surgery is one of the most well-respected plastic surgeons in the Dallas area. With more than 18 years of experience and has performed over 5,000 procedures, not to mention his unique ability to quickly form a rapport with his potential patients, Dr. Hopkins is an easy choice for many area residents who are seeking a liposuction plastic surgeon.
The reasons why men and women in Dallas decide to get liposuction in the first place vary greatly. Among the most common reasons Dr. Hopkins hears from his potential liposuction candidates include:
The Desire to Get Rid of Those Last Areas of Pesky Fat
Many of Dr. Hopkins' lipo patients in Dallas have been on a long weight loss journey, having completely changed their diet and exercise regime to work their way to the body they want. But sometimes, no matter how many carbs you avoid or how many sit-ups or squats you perform, you just seem to have a stubborn area of fat that just won't go away. Liposuction is ideal for these candidates.
Women Wanting to Regain Their Pre-Pregnancy Form
Many Dallas patients are mothers who choose liposuction to get rid of fat in places they never used to have it, until they got pregnant, that is. While all pregnant women gain some weight, some gain more than others, often in unexpected places. Liposuction post-pregnancy can help these women reclaim their former bodies
Wanting to Get Rid of Your Double Chin
While most people think of liposuction exclusively as a solution for sculpting the thighs and abdomen, as we discussed above, it can be used on a variety of problem areas on your body. Among the most popular "other" areas to have liposuction performed is on your neck, riding you of that double chin you just can't help but have.
Combining Liposuction with Other Elective Plastic Surgery Procedures
Since liposuction is a relatively minimal surgery, many of Dr. Hopkins' patients from J. Hopkins Plastic Surgery choose to pair liposuction with other elective plastic surgery procedures in one surgical event. This is absolutely safe, and a smart thing to do as combining multiple plastic surgeries into one session helps you save money on hospital fees, medication costs, and other non-surgeon fees, as well as streamlines your recovery time period into one event. In fact, many Dallas patients combine liposuction with other elective plastic surgery procedures, including:
A Mommy Makeover (a combination of a tummy tuck, breast augmentation, breast lift, and liposuction)
A facelift
A neck lift
An arm lift
A leg lift
And more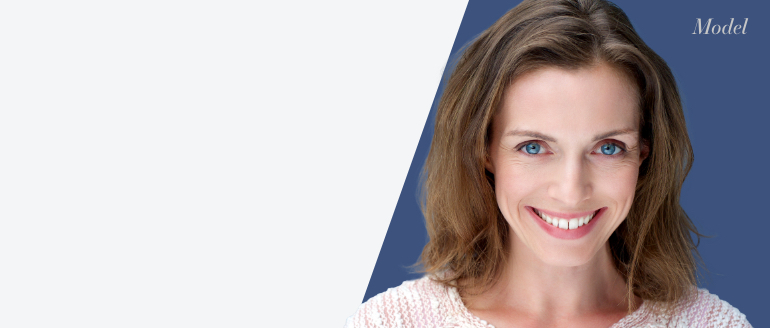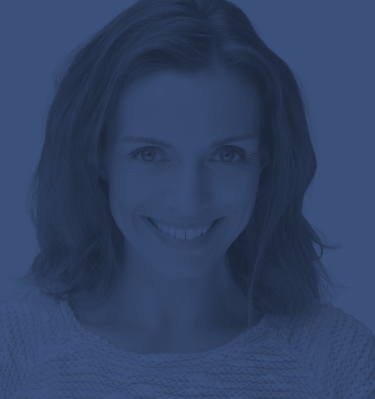 Improve your overall shape and increase your bust size at the same time.
GET A MOMMY MAKEOVER!
Enhance your overall look with just one surgery.
Liposuction Procedure Steps
The entire process of liposuction may seem a bit overwhelming to some. After all, any surgical procedure can be scary and daunting, especially for someone who's never had surgery or gone under general anesthesia before. However, we're happy to walk through each step with you, to educate you, calm any anxieties, and make sure you are comfortable going into your elective plastic surgery procedure.
Step 1: Anesthesia- To make you as comfortable as possible, our licensed and experienced surgical team will administer medications such as local anesthetic, sedation, and general anesthesia, so you are completely asleep and unaware of your procedure during your liposuction surgery.
Step 2: Incisions– Dr. Hopkins will first inject pain medication and saline solution to reduce pain and swelling. Then, he will make small incisions in the treatment area or areas. A small tube called a cannula is placed through the incisions and moved in a forward and backward manner. The tube sucks the unwanted fat out of your body – exactly where you want it to go. Goodbye!
Step 3: Results– Right after surgery, you may experience some pain, swelling, and water retention in the areas that were treated.* Prescription painkillers, rest and following Dr. Hopkins' post-operative instructions to a "T" should relieve you of all of these completely normal side effects.* After a few weeks, you should begin to see the results of your liposuction surgery.*
After Liposuction Surgery
After the surgery, you'll need a friend or advocate who can help you get home safely and prepare for your liposuction recovery. This is because the general anesthesia you'll be receiving for the surgery is so strong, it's not safe for you to drive yourself home after the procedure. This helper should also be someone who understands the dietary restrictions and medications prescribed, what strenuous activity you can't take on, and the extent to which you need rest to comfortably recover from your elective plastic surgery procedure. We stress that you have someone with you who has your best interest in mind after the surgery so that you have someone close and nearby to help call us and bring you back to see Dr. Hopkins immediately should you think you are experiencing any adverse side effects or complications. Remember, when it comes to surgery it's always better to err on the side of caution.
Anticipated Liposuction Recovery Time
Before your liposuction surgery is performed, J. Hopkins Plastic Surgery will inform you of your anticipated liposuction recovery time, so you can take the appropriate time off work or school, schedule extra help around the home (especially if you care for small children at home), and be overall prepared for your recovery time period. While each patient is unique and therefore their post-operative instructions may differ, typically Dr. Hopkins recommends his Dallas liposuction patients take a few days off work or school for their initial recovery, and may resume their normal activities, including exercise, about two weeks after their liposuction procedure.
In order to make recovery easier, and even speed it up, Dr. Hopkins recommends his liposuction patients:
Make plans prior to their procedure with friends and family so they can provide assistance at home for a few days
Clear their social calendar for at least one week after their procedure to ensure they are able to rest and recover well
Carefully follow the post-procedure instructions provided by Dr. Hopkins
Take their prescribed pain medication on the recommended schedule
Do not smoke for at least 6 weeks before and 8 weeks after surgery
Avoid submerging their incisions in water until Dr. Hopkins has cleared them to do so
Liposuction Surgery Limitation
While liposuction can provide impressive results, there are some limitations.* Lipo surgery should never be a substitute for a healthy lifestyle. If you are overweight or obese, lipo surgery should not be a primary weight loss method. In fact, each session of liposuction is only meant to remove up to 4 pounds of fat. If you want to have liposuction to improve the contour of your body, make sure you are able to maintain an ideal and stable weight first.
Additionally, liposuction cannot, unfortunately, improve the look of cellulite. If you would like advice on how to minimize the appearance of cellulite, speak with Dr. Hopkins of J. Hopkins Plastic Surgery to learn about other options.
Liposuction Cost
The cost of liposuction at J. Hopkins Plastic Surgery can vary greatly from one patient to another. The price of the procedure depends on several factors, including:
The size and location of the area to be treated
The surgeon performing the surgery
The medical facility used
The medications that will be used prior, during, and after surgery
Medical tests before surgery
Compression garment costs
It's important to note that insurance companies most likely will not cover liposuction since it is considered an elective plastic surgery procedure. However, many surgeon offices, including J. Hopkins Plastic Surgery, have financing options available that can make liposuction surgery within your financial reach. If you have questions regarding the costs of liposuction, contact our Dallas office at (972) 298-6641 to schedule an initial consultation with Dr. Hopkins so, if he deems you are an appropriate candidate for the surgery, he can prepare a personalized treatment plan for you which will allow us to pinpoint your estimated liposuction surgery costs.
Normal Liposuction Surgery Side Effects
Are you considering liposuction surgery? If so, you're probably curious about the typical side effects of this procedure. Before undergoing any surgery, you should understand its full effects. After liposuction, you can expect to experience some slight swelling and bruising;* this is totally normal. During the first week of your recovery, you may also experience some pain and discomfort.* This usually fades by the second week.* Lastly, you may notice some pigment changes and slight scarring around the treated area,* also a normal and expected side effect.
Dr. Hopkins: Plastic Surgeon and Advocate
If our team could be your advocate beyond the surgery, we would love to help! We do everything we can to help you feel prepared, ready to recover, and on your way to a new you. We aim to ensure our patients' health and safety, and provide the desired outcome for every patient, every time.*
With over 18 years of experience and more than 5,000 cosmetic procedures under his belt, you can be sure Dr. Hopkins has your best interest in mind. He focuses on his patients' needs first and foremost. In addition, Dr. Hopkins is triple board-certified and highly regarded within the medical community and throughout Dallas. There's quite literally no better plastic surgeon out there.
Contact J. Hopkins Plastic Surgery at our Dallas offices to inquire about a liposuction procedure you want and deserve. Call us today at (972) 298-6641.
*Individual results may vary.