Contact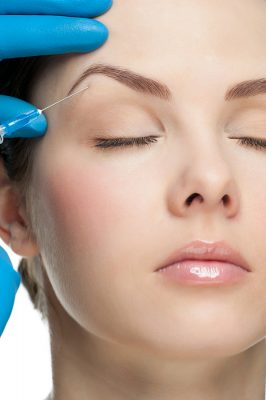 When Dallas patients come to the J. Hopkins Plastic Surgery office with concerns about their forehead area, be it sagging and droopy, our staff informs them of the brow lifting technique we use. This brow lift surgery lifts a deflated forehead – usually from the browline – and rejuvenates the face with a simple lifting.
The Brow Lift Procedure
A brow lift is often performed with the goal of reducing wrinkle lines, improving frown lines, and ensuring the eyebrows have a more youthful appearance on the face. Some cosmetic procedures may be added alongside brow lifts, including skin resurfacing or eyelid tucks.
Before the start of the procedure, your surgeon will administer medications to ensure you are comfortable throughout the process. A brow lift can be performed in numerous different ways, including through the use of an endoscope – a thin tube that has a camera attached to one end – and other special instruments designed to fit through tiny incisions made around the hairline successfully. Through these incisions, the muscle and tissue underneath the skin can be repositioned and proportioned more evenly to ensure visible creases or furrows around the forehead are completely reduced or gone altogether. Once complete, the incisions will be closed using surgical tape, skin adhesives, or absorbable sutures.
Brow Lift Recovery
If you're preparing to undergo a brow lift, you're probably preoccupied with the procedure itself. However, you may also have some questions about post-surgery recovery. You should expect your recovery to last about two weeks. You can also expect some visible swelling and bruising. If you experience severe pain post-surgery, you should consult with your physician. However, most Dallas patients do not experience this — a brow lift is a simple, non-invasive procedure with a relatively short recovery time.
Do you have questions about your brow lift recovery? Don't hesitate to get in touch with J. Hopkins Plastic Surgery today! We're always happy to help.
Brow Lift Side Effects
Are you getting ready to undergo a brow lift? If so, it's important to be informed about the effects of this procedure.
First, you should expect to have a more youthful, brighter appearance — a brow lift is designed to give your face a well-rested, more pleasant look. This procedure will help to ease tension in your forehead muscles, smooth out wrinkles, and make you look and feel rejuvenated. There are very few risks associated with a brow lift; it is a fairly simple cosmetic procedure. Directly after surgery, you can expect some swelling and bruising. You may also experience some numbness or itching; all of these side effects should dissipate quickly.
Do you have questions about brow lift side effects? Don't hesitate to get in touch with J. Hopkins Plastic Surgery today!
Prepping for the Surgery
The ideal candidate for this rejuvenating surgery is one who knows the procedure itself and its outcomes. If you're considering this, make sure to reach out to your surgeon either before or during the consultation to find out all the details. Dr. Jeffrey D. Hopkins, for example, ensures that his Dallas patients understand the full timeline. From initial consult to proper follow-up care, our priority is informing our Dallas patients.
Brow Lift Surgery Cost
There are a variety of fees involved with a brow lift procedure. First off, the cost of the facility plays a major part. This includes the hospital and outpatient surgical procedures. Also, all Dallas patients undergoing a brow lift procedure need anesthesia. Finally, the doctor performing the actual surgery will charge a certain fee. There may also be separate fees associated with your particular procedure; these need to be paid separately, for the most part. Such costs include the medical tests, medications, and post-procedure supplies that patients need to heal properly. A required overnight stay after the surgery will also increase the cost.
Before the procedure ever begins, you can request a complete breakdown of the cost from Dr. Jeffery D. Hopkins. We can offer a complete estimate, so you know exactly what the procedure will cost and how you will pay for it.
Best Candidates for Brow Lifts
It is not strange to ask yourself if you're the right candidate for a brow lift. Although it is a minimally invasive procedure, it is still a procedure nonetheless. The best candidates for brow lifts are those who understand all parts of the process and know they are prepared. An informed patient is the best patient.
If you're considering this surgery to rejuvenate and restore a youthful look, consult the expertise at J. Hopkins Plastic Surgery. Our team of qualified staff understands both the process and the ideal outcomes, and we want that for you. Call our Dallas office today at (972) 298-6641.