Contact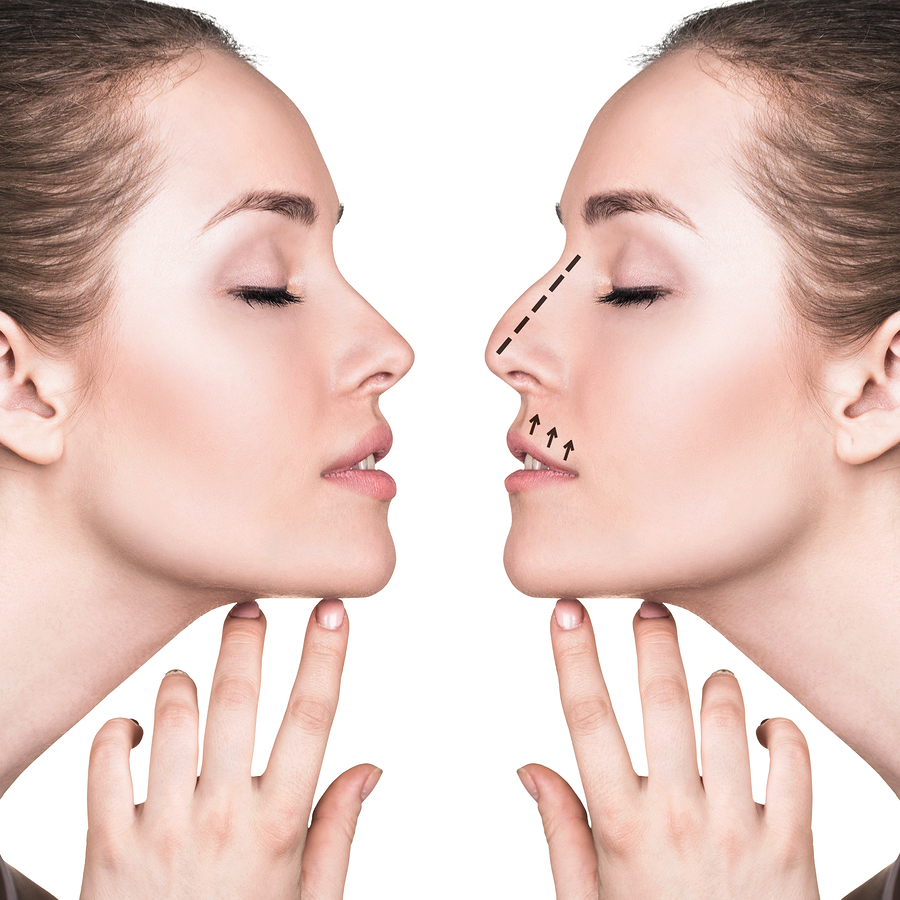 Rhinoplasty is one of the most popular plastic surgery procedures in the United States. And it makes sense. Many people, including men and women right here in Dallas, are unhappy with the shape or size of their noses for a variety of reasons. Some may feel their nose sticks out too much, while others feel it isn't long enough. Some Dallas men and women might have nasal humps that they feel make their profile less attractive. And others are unhappy with the tip of their nose, or the size and shape of their nostrils.
In addition to the various reasons why rhinoplasty is performed for cosmetic reasons, are the functional reasons that Dallas men and women choose this plastic surgery. Certain people who have difficulty breathing may benefit from a rhinoplasty procedure so they can breathe more easily.* How great does that sound?!
What a Rhinoplasty Addresses
When Dr. Hopkins' team at J. Hopkins Plastic Surgery discusses nasal concerns that might necessitate a cosmetic or functional rhinoplasty, they prioritize noses that are misshapen, bulbous, small in nostril flare (or large in flare), those that protrude out and away from the face at an uncommon length, as well as Dallas nose job candidates who experience significant difficulty breathing. Whatever the concern, when you're working with the right plastic surgeon like Dr. Hopkins, he can inform you if a nasal surgery can address your problem or concern. Most noses can withstand rhinoplasty and have a quick heal time.
Watch A Real Consultation with Dr. Hopkins Below

Am I an Ideal Candidate for a Nose Job?
Simply being a Dallas resident who desires cosmetic or functional rhinoplasty doesn't mean that Dr. Hopkins will automatically take on your case. First, you must meet his rigorous surgical standards, which he has put in place to protect your overall health and well-being. These standards include: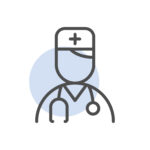 Ensuring that you are in good general health and can pass a preoperative screening appointment by your general practitioner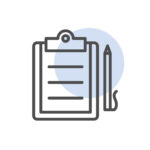 Providing Dr. Hopkins with your full medical history, including any medical conditions you have, medications you currently take, or surgeries you've had performed in the past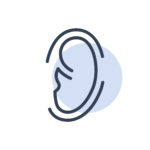 Listening to Dr. Hopkins explain the rhinoplasty procedure and specific techniques he'll use on your case in detail, and communicating back to him that you understand the procedure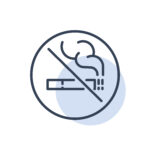 Being a non-smoker, as smoking can complicate both the surgery and your recovery time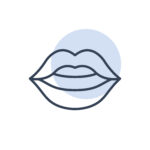 Communicating that you have realistic expectations for your surgery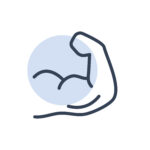 Being in good overall psychological health
The Rhinoplasty Procedure
Rhinoplasty is a type of surgical procedure designed to proportion one's nose on their face correctly, or correct abnormalities in the internal structure of the nose, such as a deviated septum.  It is often used to correct impaired breathing troubles Dallas patients may be experiencing due to a defect in the overall structure of the nose itself. When successful, the surgery will reduce nose size, nose width, and nose profile. The tip can be fixed, should it be bulbous or hooked, for example.
When you choose Dr. Hopkins for your Dallas rhinoplasty surgery, he will begin the procedure by administering general anesthesia. This medication is given so that you are completely asleep and unaware of your procedure, providing you with the ultimate level of comfort during your surgery. As Dr. Hopkins – or any other plastic surgeon will tell you, for that matter – every nose is different, and no two nose job procedures are alike. The exact techniques that Dr. Hopkins will use during your surgery depend on your current nose anatomy and your desired results.
Rhinoplasty is usually a closed procedure, which means the incisions will be hidden within the nose. Alternatively, an open procedure may be required, where the incision is made across your columella – the narrow strip of skin between the nostrils. By using one of these two incisions, the surgery can successfully reshape the entire structure of your nose by removing excess bone or cartilage in the immediate area, as well as help improve breathing.* Additional cartilage grafts may be used to provide a more cohesive appearance once completed.
When you awaken from your procedure, you will be in a post-operative recovery room and monitored by a team of postoperative medical professionals. You will usually need to stay in this recovery room for a few hours as the effects of anesthesia wear off, and your medical team has had enough time to monitor your vitals to ensure it is safe for you to go home. Rhinoplasty is usually an outpatient procedure.* However, on the day of your surgery, due to the strong anesthesia you received, you will not be able to drive yourself home. You will need a friend or advocate to perform that task for you.
The Cost of a Nose Job For Dallas Patients
In most cases, a nose job addresses a cosmetic concern. However, in some cases, it addresses a medical one. Depending on your particular case, your health insurance may cover the cost, if it is medically necessary. However, if the procedure is self-pay, you can consider a few financing options available through our office. In short, there is no need to wait to get the nose you want.
A cosmetic surgeon like Dr. Hopkins who has your needs in mind will work with you, not against you, in financing your nose job. We at J. Hopkins Plastic Surgery understand that rhinoplasty isn't just a trivial surgery; it is a life-changing procedure that brings out a new version of you and can resolve breathing difficulties that have plagued you for years.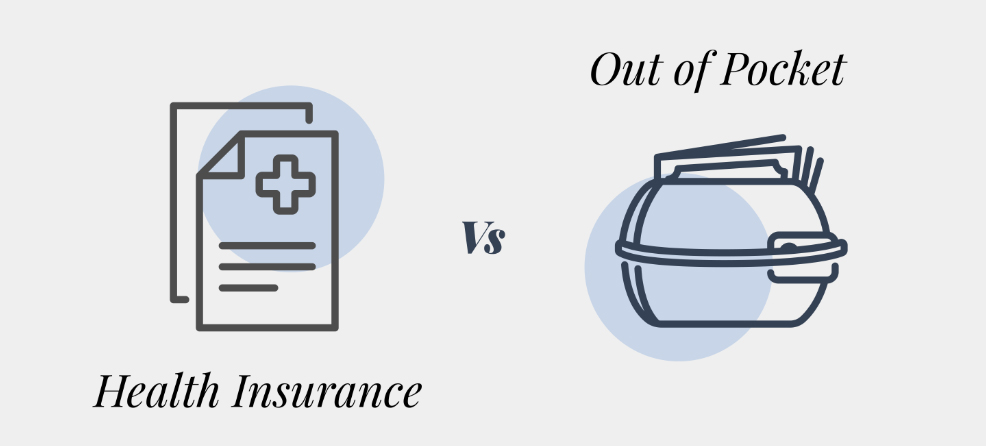 What Next?
Considering a nose job? The first thing you need to do is research. Read up on how the procedure normally takes place, ask Dr. Hopkins what the average healing time is for the type of rhinoplasty you want to receive, and communicate with your friends and family about aftercare. Ultimately, your best resource for finding out all of this information is an initial consultation with Dr. Hopkins himself in his Dallas office. During this first appointment, Dr. Hopkins will:
Examine your nose
Listen to your concerns about your problem areas
Ask you about your desired results
Take a complete medical history
Screen you to see if you are an appropriate candidate for rhinoplasty
Prepare a personalized treatment plan for you
Explain the procedure to you in detail, including the specific techniques he will use for your unique case
Answer any questions you have
Dr. Hopkins and the team at J. Hopkins Plastic Surgery treat your rhinoplasty with the utmost respect and dedication to the desired outcome. Anything less than this wouldn't have earned us the reputation we stand by, with Dr. Hopkins being one of the most well-respected plastic surgeons in the Dallas area, both by his patients and his fellow plastic surgeon peers.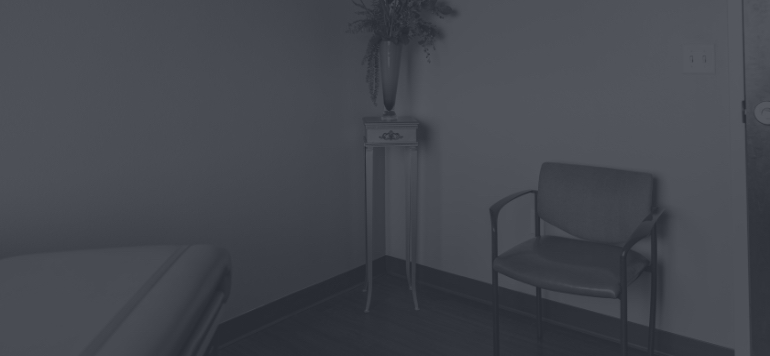 Are you unhappy with the appearance of your nose? Do you feel it is overly large or too wide for your face? The shape and structure of your nose may even cause you to have difficulty breathing due to misalignment.
If so, do not wait to call Dr. Hopkins to schedule your initial rhinoplasty consultation!
After Rhinoplasty
After a rhinoplasty, you can expect some temporary swelling around your eyes and nose. You may experience some slight bruising, as well. All of this is normal. Dr. Hopkins may place a splint inside your nose, to aid in the healing process. Remember, since every rhinoplasty surgery is unique, every nose job patient in Dallas has a different recovery process; however, many patients experience intermittent swelling in the first year after a rhinoplasty. This occurs as your nose shifts, and the new structure becomes permanent. Don't hesitate to ask Dr. Hopkins any questions about your nose job recovery, even before he begins the procedure.
What to Expect After Rhinoplasty
A rhinoplasty is designed to reshape the exterior or interior of the nose and fix functional breathing problems. The procedure is often used to help facilitate better breathing habits or simply for cosmetic reasons. In either case, the recovery period is fairly straightforward. After the operation, Dr. Hopkins will insist on rest and relaxation for a time. Recovery varies from patient to patient. You can help speed the process along by taking care of yourself and following all of your Dr. Hopkins' post-operative directions.
After the surgery, it's normal to experience a puffy feeling around the eyes and nose, which will be bruised and swollen. The bruising and swelling will dissipate after a few days. Cold compresses can help minimize the swelling and reduce further discomfort. It usually takes around 10 to 14 days for swelling and bruising to cease altogether. Furthermore, you'll want to keep your head elevated and still for the first few days. It may be several weeks before you return to everyday life.
How Long Does It Take to Recovery from Rhinoplasty?
After a rhinoplasty, we recommend that you take up to two weeks off work or school. If your career relies on physical appearance (such as being a model or actor), you may want to plan ahead and schedule your surgery for three months before camera time. For most people, two weeks is plenty of time to heal before returning to work or school.
In the first week of your recovery, you'll wear a cast over your nose. You may feel slightly congested and puffy during this time. Furthermore, you'll most likely experience swelling and bruising. These symptoms will dissipate over time. In the second week following your procedure, your sutures will dissolve or be removed by Dr. Hopkins. For most patients, by this point in time the bruising and swelling will have either improved drastically or completely disappeared.* You can return to your normal routines, including exercise and work.* Your nose will continue to heal for the next year, especially at the tip. However, the majority of your healing will be complete within a matter of weeks or months.*
What Shouldn't I Do After Rhinoplasty?
It's vital to take care of yourself and your appearance after rhinoplasty surgery. You may think the recovery will be a breeze. You may have read stories from other former patients who took a vacation or held down the fort at home. However, every patient has a different recovery experience.
Dr. Hopkins will recommend rest for a few weeks after the procedure. Some Dallas patients return to work or school and normal activities within two weeks. Again, everyone is different. First and foremost, you must avoid strenuous activity. Yes, this means skipping the gym for at least two weeks, no matter how much of a gym rat you are. Next, try not to blow your nose. We know this is a challenging task. However, blowing your nose can loosen your sutures and cause blood vessels to burst. Lastly, try to avoid taking a hot shower. Your cast must remain dry for the entire week after surgery.
How Do I Reduce Swelling After Rhinoplasty?
Every patient in Dallas experiences some level of swelling and bruising after rhinoplasty surgery. Swelling is completely normal, so don't worry about it. Your face may even feel slightly puffy and uncomfortable. Thankfully, you can do a few things to reduce swelling: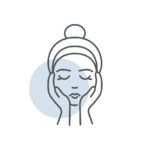 Keep Your Head Elevated – After your procedure, try to keep your head elevated and as still as possible. This will encourage fluid to drain downwards and away from your healing nose.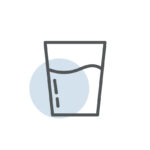 Drink Water – After surgery, drink plenty of water. It's important to remain hydrated, as you're more likely to release fluids.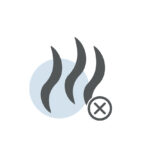 Avoid Hot Water – It's vital that you avoid hot showers, baths, or spas. The steam will make your swelling worse and cause your cast to fall off too soon.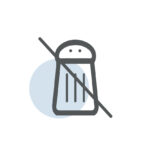 Avoid Salt – Salty foods, such as chips or pretzels, cause your body to retain fluids. Instead, consume plenty of leafy greens and foods rich in Vitamin K.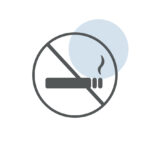 Don't Smoke – We know smoking can be a difficult habit to kick, but it's very important that you at least quit smoke 6 weeks before and 8 weeks after your surgery. The reason – smoking can cause complications with both the surgery and your recovery time process. If you need help quitting, ask Dr. Hopkins about the best smoking cessation program for you.
Schedule a Nose Job Consultation Today
While we've done our very best to explain the rhinoplasty procedure to you in detail on this webpage, there's no substitute for talking with an esteemed plastic surgeon like Dr. Hopkins of J. Hopkins Plastic Surgery about the procedure.
To schedule an initial consultation and discuss your problem areas, desired results and to better understand the nose job procedure as a whole, contact us today in our Dallas office at (972) 298-6641.
*Individual results in Dallas patients may vary.