Contact
Due to medical concerns or overall dissatisfaction with the breasts you were born with, breast reconstruction is actually quite an accessible way to get the breasts you have always wanted. Dr. Jeffrey D. Hopkins at J. Hopkins Plastic Surgery ensures that a breast reconstruction addresses your specific needs when it comes to your ideal bust.
Watch A Real Patient Share Her Experience Below

Risks of Breast Reconstruction For Dallas Patients
When addressing a breast reconstruction surgery, most patients want to know the risks. However, this surgery is no different in its risks than any other surgery, which may include infection and/or an extended healing time, but that comes with the territory. What sets this surgery apart from the others is the outcome. The reward is phenomenal: a patient can regain identity and self-esteem through a breast reconstruction done right.
Ideal Dallas Patients for a Breast Surgery
Some of the best candidates for a breast reconstructive surgery are those who find dissatisfaction with their current breasts and have the ability to objectively determine if they want new ones. The Dallas patient who is fully aware and able to assess clearly is the perfect candidate. The patient must know what takes place during the surgery, as well as what the expected outcome will be. This procedure is not a fly-by-night rushed one; it is a calculated surgery that addresses breast needs.
The Breast Reconstruction Procedure
The entire goal of breast reconstruction surgery is to either restore one or both of the breasts to their normal appearance, shape, or size after a mastectomy, lumpectomy, or other significant trauma has been experienced. The procedure often involves multiple surgeries that are performed in stages that begin with a mastectomy. Most surgeons will either utilize implant-based reconstruction or flap reconstruction, depending on the desires of the patient.
For breast reconstruction, Dallas patients can expect to visit the office over a period of 4 to 6 months following their procedure, depending on the exact nature of the surgery. Your surgeon will help you decide which is the best fit for your needs, though. The most common is a breast implant, which adds a silicone breast implant underneath the skin to produce a rounder, fuller appearance to aid in the reconstruction process. Again, the choice will be yours to make with your surgeon.
Breast Reconstruction Surgery Cost
Dallas patients considering breast reconstruction surgery might wonder about the potential cost of the surgery. In general, this type of surgery can cost anywhere between $25,000 and $60,000. With that being said, the average cost is reported to be around $16,000.
The cost of your surgery will vary based on a few different factors. Your location, for example, will impact the cost. Your specific surgeon and the complexity of the procedure will both also affect your surgery's cost.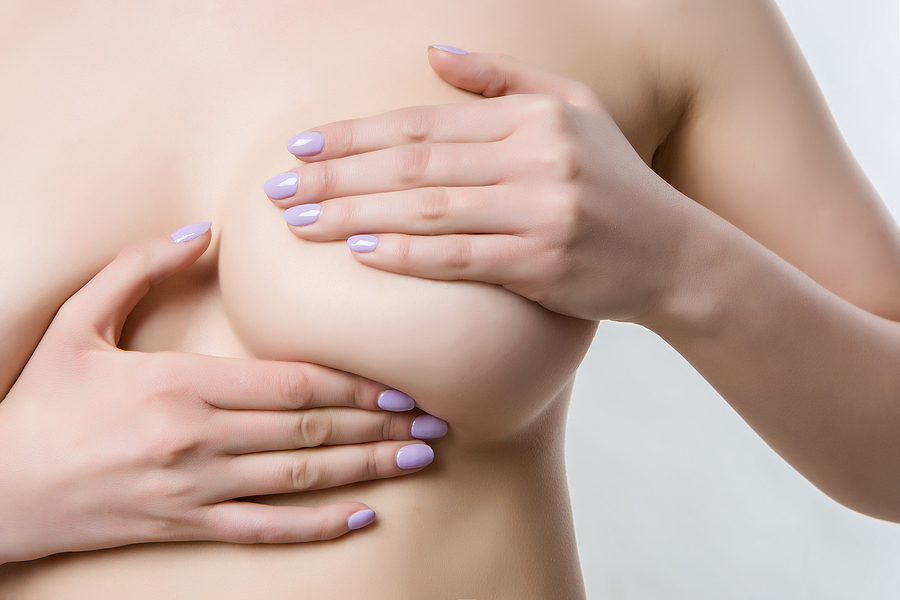 Types of Reconstructive Breast Surgery
There are several different types of reconstructive breast surgery. The type you choose will depend entirely on your specific needs. For example, your surgeon may decide to use tissue from other parts of your body, such as your thighs, buttocks, back, or midsection. This is referred to as flap reconstruction. Another common type of breast reconstruction makes use of an implant. Nipple reconstruction is another type — typically, the surgeon will conduct a nipple reconstruction a few months after the breast reconstruction. You may also decide to enhance your natural breasts.
Breast Reconstruction Surgery Recovery
If you're planning to undergo breast reconstruction surgery, you need to know what to expect during the recovery period. First, note that your surgeon will cover your incision(s) in bandages or gauze. You will wear this bandage home. Your surgeon will also, most likely, give you a support bra. This can help to reduce swelling and decrease pain. Your surgeon will give you specific instructions on how to care for your body after surgery. You should certainly feel free to ask questions during this time.
Follow-up Care After Breast Cancer Treatment
Women across the globe are standing firm in the face of breast cancer. Most are ecstatic to finish their breast cancer treatment. It can be a worrying time, though. Many fear their cancer will return or may feel lost without their doctor visits and cancer care team. You may rest easy knowing your physician and healthcare team will still want to observe you. It's important to schedule follow-up visits.
Your typical follow-up schedule will include:
Mammograms – You'll receive a mammogram every 6-12 months once both surgery and radiation are complete, then annually after that.
Pelvic exams – If you're on hormone drugs, you should undergo pelvic exams annually, as the drugs increase the risk of uterine cancer.
Bone density tests – If you're taking aromatase inhibitors for early-stage breast cancer, or if you experience menopause because of your treatment, your doctor will want to monitor bone health and density.
Watch A Real Patient Share Her Experience Below

Plan of Care After Breast Cancer
Medical care for women diagnosed with breast cancer does not conclude once active treatments are complete. Your cancer care team will want to check to ensure your cancer has not returned, manage side effects of treatment, and monitor your health. This is known as follow-up care. First and foremost, you and your doctor will decide on a plan of care after treatment is complete.
The primary focus of your plan of care will be to ensure recurrence does not appear. Cancer recurs due to small cancer cells that remain undetected within the body. Over time, these cells increase until they reveal themselves in test results or cause symptoms. Your surgeon should explain how breast cancer feels after the operation; that way, if symptoms do recur, you'll notice the signs. In any case, you'll schedule follow-up visits with your doctor and healthcare team shortly after active treatment has concluded.
Do's and Don'ts After Breast Cancer Treatment
When it comes to recovery, there are do's and don'ts to consider.
Regarding the dos:
Keep moving – Ending up as a couch potato is bad for your health and state of mind. After treatment, try to become more active. Go for a jog, or join an aerobics class at the local gym. Just remain healthy.
Drains – Chances are, after surgery, you'll likely have a clear hose to remove any fluid from the operation gradually. Be sure to take care of your drain. Women who undergo a mastectomy often receive two drains. Keep them clean and well-cared for.
And the don'ts:
Dietary restrictions – It's best to avoid shellfish, soya, alcohol, and rare beef after your surgery, as they're known to cause complications.
Take it easy – Do not overexert yourself, and certainly do not put yourself at risk for any injuries or blood loss. Doing so may lead to lymphedema, which is a common side effect of cancer treatment.
Finding the Right Reconstruction Size for You
The beauty in a breast reconstruction is that you are in control. Your bustline is no longer determined by gravity, illness, or age. Instead, your breasts are yours for the owning. J Hopkins Plastic Surgery will help you regain body positivity!
How long does it take to recover from breast reconstruction surgery?
If you're preparing to undergo breast reconstruction surgery, it's important to be well-informed about what this procedure entails. At the same time, you should know what to expect from your recovery. It takes most Dallas patients anywhere from 1 to 2 weeks to recover from this procedure. In terms of immediate follow-up, most Dallas patients stay in the hospital between 1 and 6 days. The length of your stay will depend on the exact type of procedure you had. Flap procedures generally involve a longer recovery time than implants.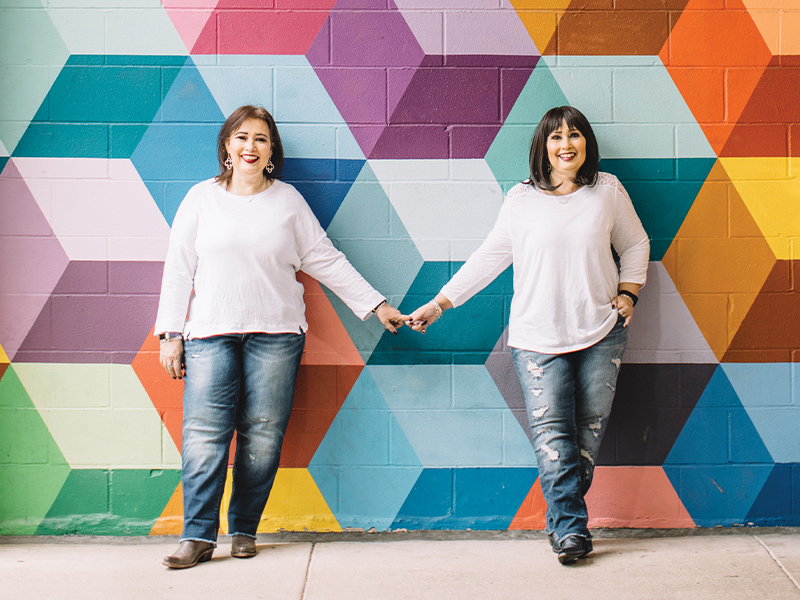 Twin sisters give breast cancer a 1-2 punch
"During a 15-hour surgery, Dr. Niblett worked to remove Yvette's breasts while plastic surgeon Jeffrey Hopkins, MD, DDS, on the medical staff at Methodist Charlton, reconstructed them using tissue and fat from her abdomen, rather than relying on breast implants."
"It was my pleasure to do surgery for Yvette. I'm happy she is doing well after her procedure. We will plan the second stage of her reconstruction in 6 months, which may include nipple reconstruction and/or nipple tattooing. – Dr. Hopkins"
How safe is breast reconstruction?
Breast reconstruction surgery is a safe and straightforward procedure that millions of people undergo every year. However, like any cosmetic procedure or surgery, it comes with some risks. You should know what to expect before you undergo a procedure; that means getting well-acquainted with the side effects and potential risks of breast reconstruction. With this in mind, your surgeon will gladly explain every risk associated with breast reconstruction surgery. You should feel comfortable asking your surgeon anything about the procedure. At the end of the day, however, breast reconstruction is a very safe procedure.
How long does breast reconstruction surgery last?
Typically, breast reconstruction surgery lasts anywhere between 1 and 6 hours. Actual preparation for the procedure usually takes up to 2 hours; this process includes being prepped for anesthesia. Once the surgery has been completed, you should expect to spend anywhere between 2-3 hours in your hospital recovery room. Recovery time at home typically lasts anywhere between 1 and 3 weeks. However, every patient is different — keep in mind that these are rough estimates. It's always best to consult with a surgeon if you have questions.
Call Dr. Jeffrey D. Hopkins and his team for the breast surgery that really exemplifies you. Call our Dallas office for more information at (972) 298-6641.