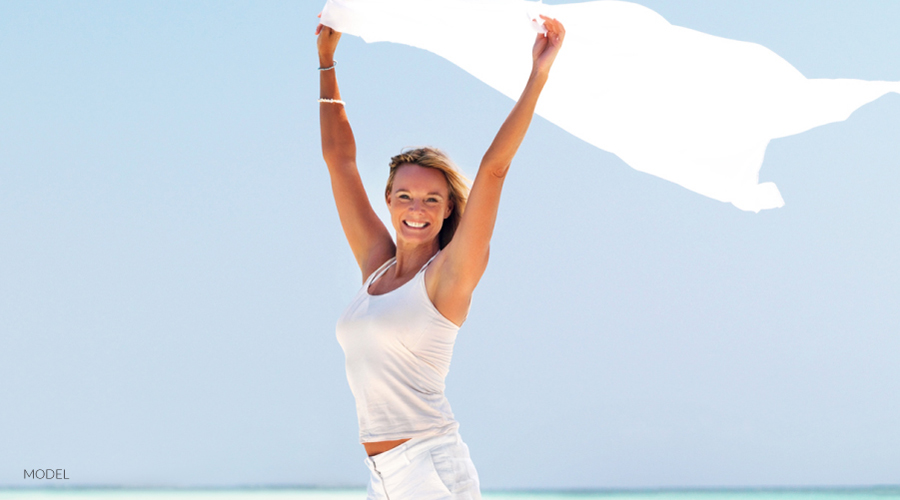 A traditional mommy makeover procedure is one in which a Dallas mom undergoes a breast augmentation and tummy tuck during one surgical event. By streamlining both surgeries, not only is Dr. Hopkins able to address the most common problem areas on a woman's body after childbirth, but also combine the recovery processes from both surgeries into one event, which helps busy moms schedule in their surgery downtime.
But Dr. Hopkins knows that each local mom is different, and has her own set of wants and needs. When you're working with local plastic surgeon Dr. Hopkins of J. Hopkins Plastic Surgery, you have the flexibility to modify your surgery to include any other procedure that will help you correct your specific problem areas and attain your desired aesthetic goals.
Common Mommy Makeover "Add Ons"
You may not have realized it, but it's actually quite common for Dallas moms to customize their surgery to include other procedures that help them achieve optimal results. Here's a list of common procedures added onto this combination surgery:
• Breast List
Some Dallas moms have had such dramatic changes in their breasts due to pregnancy and nursing, that gravity has started to take hold of their bust. If you have noticeable breast sagging, a breast lift can be added to your surgery and performed while Dr. Hopkins is adding volume to your breasts through breast augmentation. In fact, depending on the degree of breast sagging you're experiencing, it may even be possible for Dr. Hopkins to use the same incision for both your breast lift and your breast implant placement!
• Liposuction
Another common cosmetic procedure that Dallas moms include in their mommy makeover is liposuction. This cosmetic procedure can be performed on a variety of areas on your body, including on the abdomen during your tummy tuck, on the inner or outer thighs, on your flanks or love handles, and even underneath your chin to remove the appearance of a "double chin."
Basically, if you have a stubborn fatty deposit that just won't go away with diet or exercise, you may be a candidate to have liposuction performed to suck that unwanted fat away for good!
• Facelift
In years past, we used to think of a facelift as something performed on women and men in their 50s and beyond. But with today's new techniques, including the mini-facelift technique, more and more patients in their 30's and 40's are having the procedure performed. Add to that the fact that many moms are having babies later in life than they did in the past, and it just makes sense that so many local moms would want to have a facelift performed during their mommy makeover surgery.
View: Mommy Makeover Before and After Photos
Talk to Dr. Hopkins About Customizing Your Mommy Makeover to Perfectly Fit Your Wants and Needs
Dr. Hopkins knows that busy Dallas moms need flexibility, and that's entirely why he's so open to customizing the procedure to meet each of his patients' unique wants and needs. If you want to go beyond just having a breast augmentation and tummy tuck, Dr. Hopkins is happy to work with you to customize your surgical plan into one that will meet your specific wants and needs.
To get the process started, schedule a consultation at J. Hopkins Plastic Surgery by calling (972) 298-6641.