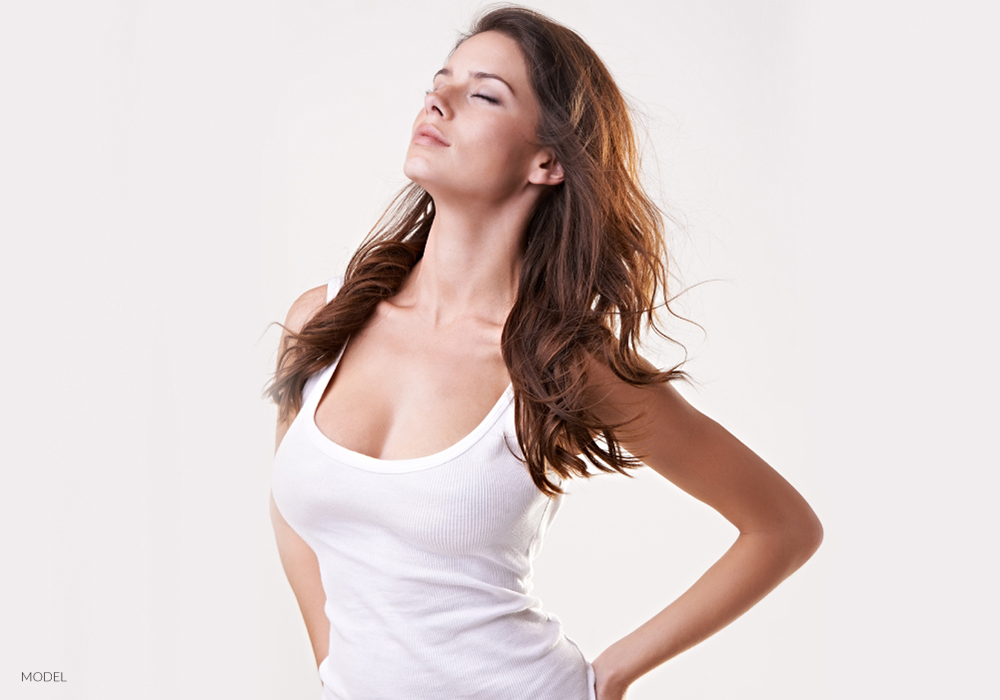 When Dallas women come in to see Dr. Hopkins of J. Hopkins Plastic Surgery for breast augmentation, they're often curious about how long their breast implants will last and whether or not they will need to be replaced in the future. This is a great question since most women like to get the most benefits as possible from their investment.
If you've been researching breast augmentation online, you've likely come across contradicting opinions about this very topic. Some people say, "Replace your breast implants every 10 years!" Others believe breast implants could last much longer. Our answer? – It depends. Keep reading as we explain further.
Why Would I Need to Have Breast Augmentation to Replace My Breast Implants?
In truth, most women who have breast augmentation enjoy their results for 10-20 years without experiencing any complications. In fact, for some Dallas women, breast augmentation results do, in fact, last a lifetime. Because there is no way to tell whether or not complications or dissatisfaction will occur, there is no way Dr. Hopkins can say for sure how long you can expect to enjoy your results from your breast augmentation.
Women in Dallas who require revision breast augmentation with Dr. Hopkins to replace their breast implants have certain complications requiring removal or replacement.
Capsular Contracture
Every breast augmentation procedure causes scar tissue to develop around the breast implants. This scar tissue is called a capsule. Most of the time, the capsule is soft, but on occasion it can heal incorrectly and become hard. When hard scar tissue develops, it begins to contract around the breast implant. This can cause discomfort and make the breast implant rise up to an unnatural position on the chest. Patients who experience capsular contracture after their breast augmentation will need to see Dr. Hopkins to have their breast implants removed or replaced.
Implants that Move or Rotate
Another reason why Dr. Hopkins may need to remove or replace breast implants is when the implants move or rotate in the breast pocket. This is most common with teardrop breast implants. Even if the change is minor, it can cause discomfort or an uneven appearance and unsatisfactory results.
Implants that Rupture
While rare, sometimes breast implants rupture, and if they do, patients will require a revision breast augmentation to remove or replace the ruptured breast implant. Women who have saline implants will know immediately that a rupture has occurred because the breast implant will immediately deflate. On the other hand, women with silicone breast implants may not notice a change as a leak or rupture could be slow and unnoticeable due to the interior substance of the implant. While you will not be in any danger if you experience a rupture, it is recommended that women who have silicone breast implants have an MRI every three years to ensure their implant is fully intact.
Schedule Your Initial Consultation With Dr. Hopkins Today!
If you live in the Dallas area, and you're considering breast augmentation, look no further than Dr. Hopkins of J. Hopkins Plastic Surgery. As a triple board-certified plastic surgeon, Dr. Hopkins is favored by many in the Dallas area. Call his office today to book your initial consultation and learn more about what you can expect from your breast augmentation results.
You can reach a member of his friendly team by calling (972) 298-6641.