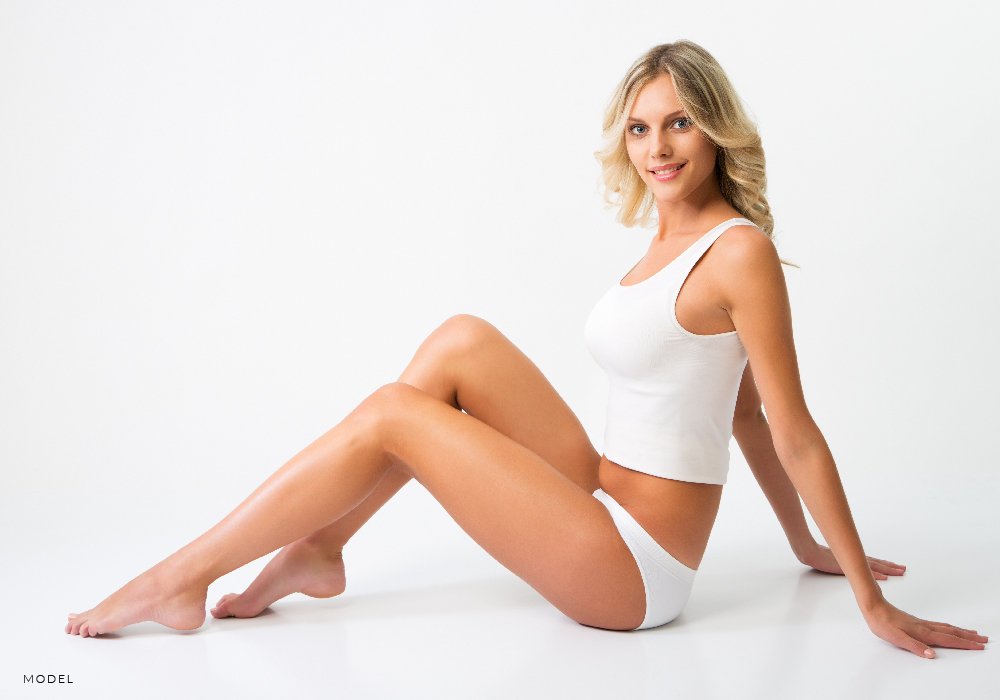 The mommy makeover surgery is one of the most popular surgeries among Dallas moms of all ages. And it's no wonder why. For moms who are done having children, getting back to their pre-baby body can be very appealing. Unfortunately, many moms are unable to achieve that body image by just dieting and exercising. Even after spending months, or years in the gym, they can still be left with extra skin around their abdomens, drooping and deflated breasts, and love handles that are nothing to love. But with a mommy makeover, Dr. Hopkins of J. Hopkins Plastic Surgery in Dallas is able to restore a woman's figure. And the best part – you only have to visit the operating room one time to have your trouble spots lifted and tightened.
What All Patients Should Know About A Mommy Makeover
This popular surgery is a combination of procedures that are performed at the same time. The beauty of this approach is that women only have to go under anesthesia once and only have to pay for operating room and hospital fees once. Not to mention they only have to recover once. A mommy makeover focuses on areas of a woman's body that have been affected by pregnancy and childbirth. It usually includes a combination of any of the following procedures:
A breast augmentation – If you lost breast volume during your pregnancy or after breastfeeding, a breast augmentation can give women the breast size they previously had or have always wanted.
A tummy tuck – Though this is not a weight loss procedure, Dr. Hopkins is able to repair separated abdominal muscles and remove excess skin during a tummy tuck.
A breast lift – Often combined with a breast augmentation, a breast lift corrects sagging and drooping breasts and will restore them to their former perkier position.
A breast reduction – While most Dallas women deal with smaller, sagging breasts after pregnancy, there are some women who have uncomfortably large breasts that cause them daily pain. Dr. Hopkins may perform a breast reduction during your mommy makeover to alleviate that pain.
Liposuction – If you chose to include liposuction in your mommy makeover, Dr. Hopkins can remove up to 4 pounds in just one session. Many women choose to have this procedure performed to get rid of stubborn fatty deposits that just won't respond to diet and exercise. But liposuction is not a weight loss procedure, and you should be at or near your ideal weight before undergoing liposuction.
Dr. Hopkins And His Staff Will Be With You Every Step Of The Way
With over 18 years of experience, Dr. Hopkins knows how to address each of his patients' needs on an individual basis. He is triple-board certified and has the precision and artistic skill required to provide you with excellent results from your mommy makeover.
In order to find out exactly which combination of procedures would be best for you, it is important that you meet one-on-one with Dr. Hopkins himself. You can reach his Dallas office today by calling (972) 298-6641.