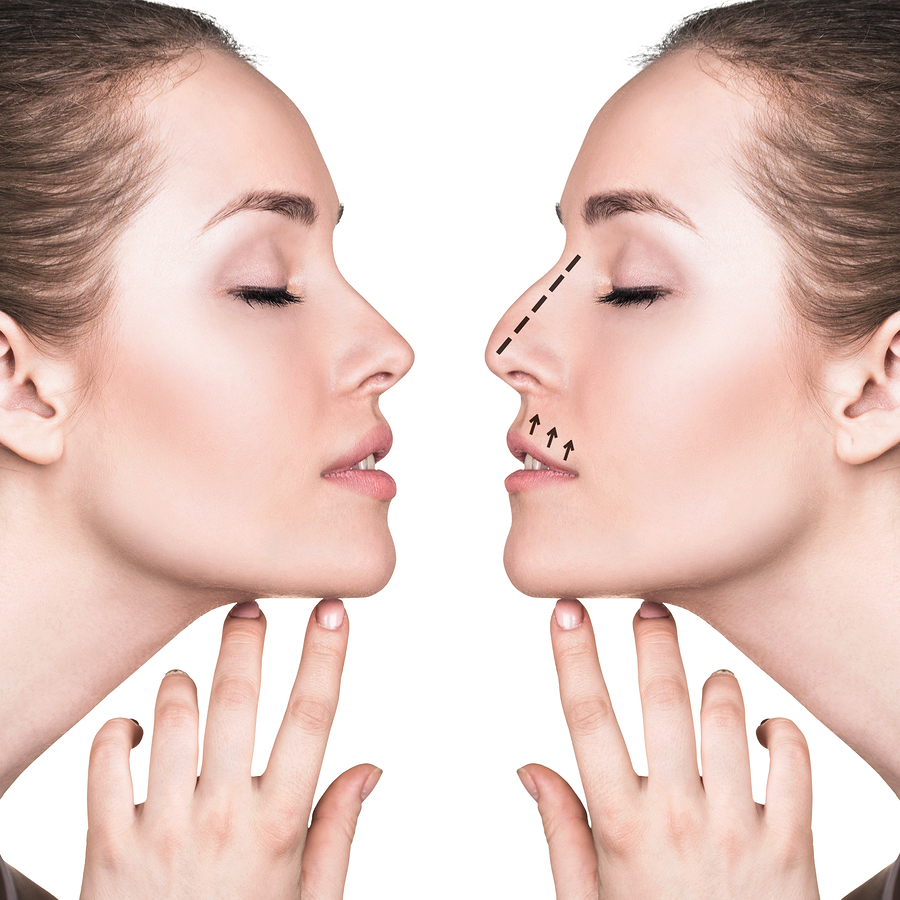 When we're born, we only have one nose. There's no selection process to find the most suitable one for your face. If you don't like the one you were given at birth, you do have options. This hasn't always been the case! Recent advances in rhinoplasty have allowed experienced surgeons to change the lives of those unhappy with their appearance – particularly the nose. Surgical rhinoplasty is a possibility.
Research
The first step to plastic surgery is to educate yourself. Going into the operating room is a weighty decision. It is one that benefits from a well-informed patient. There are numerous ways rhinoplasty may be performed. The two most common methods include open rhinoplasty and closed rhinoplasty – both work. Your chosen plastic surgeon will determine which method best suits your nose, desires, and goals.
Open rhinoplasty relies on a small incision in the center of the columella (the column-like structure under the tip of the nose). The open method allows for complete visualization for the surgeon. The patient's own tissue, grafts, and sutures are expertly placed to solve any issue.
Closed rhinoplasty, on the other hand, is also known as a blind approach. The procedure is completed blindly. High revision rates are all too common. Which one is better is still up for discussion.
Schedule a Consultation
The only surefire method to know whether rhinoplasty is right for you is to schedule a consultation. During this appointment, you're free to ask any questions and bring up any concerns you may have. You'll want to locate a surgeon with experience. In fact, there is a significant difference between a general surgeon and a specialized surgeon who performs many rhinoplasties each year.
Contact Us
To schedule a consultation, contact J. Hopkins Plastic Surgery by calling 972-298-6641. In fact, we're happy to discuss rhinoplasty and how it can help improve your well-being, confidence, and appearance!