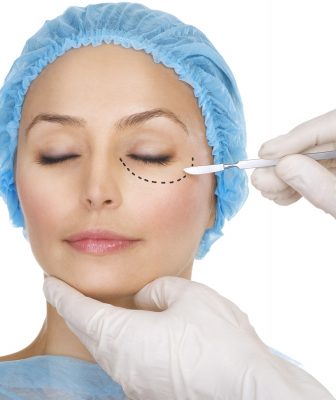 As we age, the skin around our eyes loses elasticity and tends to droop, making it harder for us to see and do everyday tasks. Eyelid surgery is the perfect answer for fixing drooping skin. In less than an hour, your eyelids can be tightened and reconstructed into a  more youthful look with a simple blepharoplasty procedure.
How It Works
Hooded eyes, sagging eyelids, drooping lower eyelids, and bags under the eyes are all conditions that can be treated with eyelid surgery. Fortunately, eyelid surgeries are pretty straightforward and take little to no time to administer. Most eyelid surgeries consist of…
Making an incision
Removing excess skin or fat
Stitching up the remains into an aesthetically pleasing shape
In some rare instances, muscle tissue can be removed from the eyelid too. After surgery, patients can expect temporarily blurred vision, swelling, bruising, and redness. Luckily, all of the post-operative symptoms will go away within a span of one to two weeks.
Who's a Good Candidate?
Drooping eyelid surgery isn't only for people who are aging. Anyone in good health who wants to improve their overall appearance can possibly be a good candidate for eyelid surgery. The best candidates are those whose drooping eyelids are impairing the way they do things. For example, if your dropping eyelids are so severe that you have trouble seeing regularly, driving, or completing other visual tasks, then you are a great candidate for eyelid surgery. You're also a good candidate if your skin droops so low that it folds over and causes irritation and rashes to occur between the folds of skin.
If you're looking for someone who has extensive experience in eyelid surgery, call our office today at [phone] or contact us online.