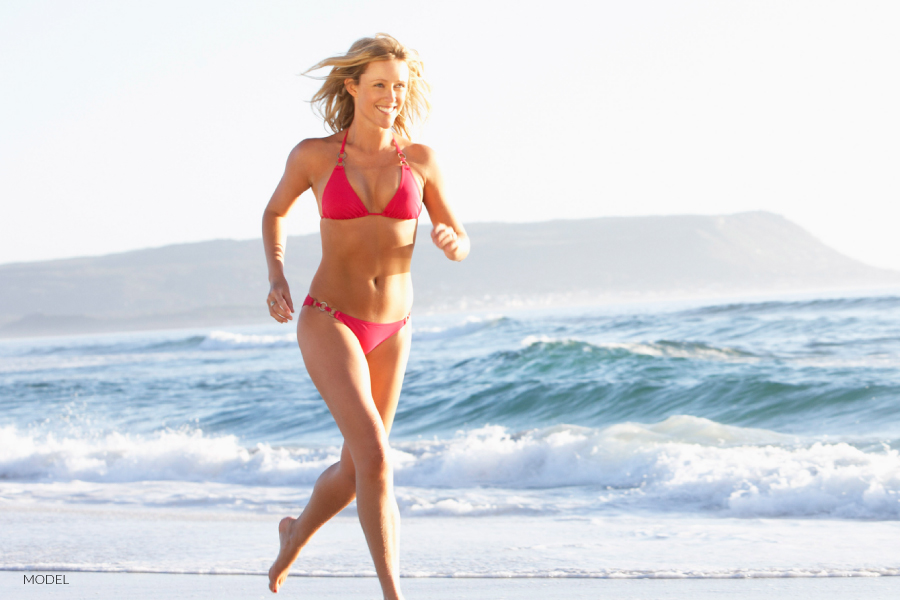 Everyone knows that pregnancy causes dramatic changes in a Dallas woman's body. Obviously, as her expectant child grows, her belly swells to accommodate that bundle of joy. Additionally, a woman's breasts swell during pregnancy as her body prepares for her to breastfeed if she chooses to do so.
After the baby comes, the changes that happen to mom's body aren't always easily reversed, even amongst local moms who have the best diet and exercise habits. That swollen abdomen may be left with several stretch marks, and not "snap back" to its former shape and instead leave mom with loose and sagging abdominal skin. Some moms also experience a pregnancy complication called separated abdominal muscles, which causes a divide in mom's belly that can easily be seen.
The breasts don't fare much better after pregnancy and breastfeeding. Often times, Dallas moms are left with breasts that look deflated, and may even sag even though they never did before.
Mommy Makeover to the Rescue!
The good news for Dallas moms who no longer recognize themselves in the mirror is that there is a way to regain your pre-pregnancy body, even when your best efforts at dieting and exercising have failed. A plastic surgery procedure known as a mommy makeover – which combines a breast augmentation and tummy tuck into one surgical event – can work wonders and help moms who are certain they are done bearing children regain their pre-baby bodies. And in fact, this surgery is among the most popular procedures that Dr. Hopkins of J. Hopkins Plastic Surgery performs.
Are you a Candidate for a Mommy Makeover?
While many Dallas moms desire to have this combination surgery, Dr. Hopkins is selective in choosing patients for a mommy makeover. This is because he's interested in your long term results, and wants to ensure that the only patients who invest in this procedure are the ones likely to be able to maintain their results for the long term.
Dr. Hopkins' criteria for Dallas moms desiring a mommy makeover include:
Being certain you are done having children. Rest assured, there's nothing about this procedure that makes a future pregnancy unsafe for baby or mom. However, a subsequent pregnancy is most likely to negate your surgical results and leave you with a post-baby body that still needs additional work.
Have a birth control plan in place, to ensure that "surprise!" pregnancies don't happen in the future.
Be at or very near your goal weight, and have maintained it for at least 6 months. There's nothing about a tummy tuck that helps you lose weight. If you still have weight in your abdomen to lose, it's best to lose weight, maintain your goal weight for half a year, and then consult with Dr. Hopkins.
Be committed to maintaining a healthy diet and exercise routine, which is more important for moms the older they get, as the aging process makes it easier to gain unwanted pounds.
Scheduling a Consultation With Dr. Hopkins
If you want to reclaim your pre-pregnancy body, and you think you meet Dr. Hopkins' surgical patient criteria, your next best step is to schedule an initial consultation with Dr. Hopkins at J. Hopkins Plastic Surgery.
To schedule this appointment, contact our practice by calling today at (972) 298-6641!