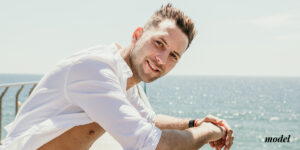 Each year, countless men elect to have breast reduction surgery to address the symptoms of gynecomastia. This is a condition characterized by enlarged male breast tissue, and it can have a major impact not just on a man's physique, but also on his self-confidence.
Before seeking surgical intervention for gynecomastia, it is important to verify that you do indeed have this condition. The best way to verify a gynecomastia diagnosis is to meet with a qualified physician and plastic surgeon, who will perform a physical examination, ask questions about your medical history, and explain the options for treatment.
Determining Whether You Have Gynecomastia
It is important to note that gynecomastia can happen to men at any age. And, it can be caused by several different factors. The most common causes of gynecomastia include drug use, excessive weight gain, and hormonal change. For some men, gynecomastia can be hereditary, and is not linked to any other medical condition or lifestyle factor.