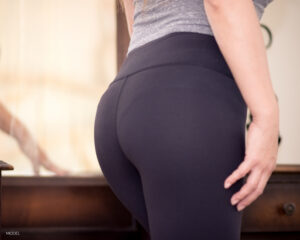 If you're a woman who has finally decided to get a Brazilian butt lift, you've probably already met with a plastic surgeon to learn all about the procedure and how your surgeon will give you the bottom of your dreams. But what should you do to prepare for your Brazilian butt lift surgery? Keep reading to find out.
Eat A Healthy Diet
Eating a healthy diet is important for your overall health, but it is even more important when you're preparing to have a Brazilian butt lift. Being at or near your ideal weight is best so that you will be able to maintain your butt lift results for a long time. If you lose or gain weight after your procedure, you will likely lose or gain weight in your behind as well, both of which could have a negative effect on your results.
Exercise Your Bottom Before Your Brazilian Butt Lift
It is a good idea for women to focus on their bottoms during their regular exercise regimen in order to maximize their Brazilian butt lift results. Performing squats, lunges and other exercises that build up the muscles in the butt all work in your favor to provide a sleek, toned buttocks.
Create A Realistic Exercise Plan For After Your Brazilian Butt Lift
Even if you don't start exercising prior to your Brazilian butt lift, you should have a workout regimen ready to begin once you have been cleared to start working out. Exercising your glutes is important to help accentuate your butt lift results. But don't get too lofty with your plans. Make sure it's something you can realistically stick with long term.
Don't Smoke
Of course, Dr. Hopkins recommends that his patients not smoke, just for the sake of their overall health, but even if you aren't able to quit for good, his Dallas patients must take a break from smoking 3 weeks before and after their Brazilian butt lift surgery. Smoking can affect the results of your procedure and cause complications during your surgery and recovery.
Finish Your "To Do" List
Dallas women who are preparing to have a Brazilian butt lift should be sure to have their shopping and cleaning done and childcare in place before their procedure. This will make all the difference in the world during your recovery as you will need to be resting and will be restricted on what you can and can't do for several weeks.
Fill Your Prescriptions
Dr. Hopkins recommends that you fill your prescriptions prior to your procedure so you will be well prepared to manage your pain during your recovery. Having your medicine ready will take the stress off of you and the person helping you home.
Stop Take Medications That Could Interfere With Your Surgery
If Dr. Hopkins wants you to stop taking some of your medications prior to your procedure, be sure you do so. This is for your safety, as some medications can cause excessive bleeding during surgery. 
Get The Right Clothing
Before your Brazilian butt lift, be sure to find some loose fitting and comfortable clothing to wear to your procedure and afterwards, during your recovery.
Get All Of Your Questions Answered
While Dr. Hopkins will be very thorough during each appointment you have with him prior to your procedure it is still important that you ask each and every question you have regarding your Brazilian butt lift. Don't wait until surgery day to get your questions answered.
Prepare Financially
Before setting a date for your Brazilian butt lift, women should speak with a member of our team at J. Hopkins Plastic Surgery about our payment and financing options. We offer several options to best suit your needs, but this must be something you have settled before your procedure.
Call J. Hopkins Plastic Surgery Today
We hope this blog has better prepared you for your Brazilian butt lift in our Dallas clinic, but if you have any other questions or concerns, please call us today at (972) 298-6641.