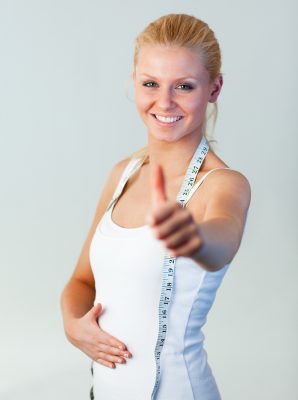 A tummy tuck – or abdominoplasty – is a very common elective procedure that can help tighten up loose skin, clear away excess belly fat, and repair abdominal muscles for patients with a recent childbirth or a recent major gain or loss in weight. Tummy tucks have seen a surge in popularity over the past twenty years. As with any surgical procedure, a tummy tuck carries the risk of complications. Many of these can be mitigated by an experienced, board-certified plastic surgeon.
What is a Tummy Tuck Anyways?
In a nutshell, a tummy tuck is a surgery that will tighten up a flabby belly. You will be placed under general anaesthesia for the procedure. Your plastic surgeon will make an incision between the bellybutton and pubic region. Excessive skin and fat in the region will be removed. Your surgeon will also you this opportunity to repair any damage to the abdominal muscles, as often happens during pregnancy and childbirth. Finally, the bellybutton will be repositioned on your newly tightened skin and the incision will be stapled or sutured.
So What are the Complications?
As with any surgery, you should take the time to fully understand the risks of complications. Common complications from a tummy tuck include:
Hematoma – Pooling and subsequent clotting of blood in the tissue around the incision(s). Swelling and inflammation are common symptoms that can increase the risk of infection, but excessive fluid can be drained by your surgeon before posing an issue.
Infection – Invasion of the area by an infectious organism, typically a bacteria, that can cause serious illness. Your surgeon can provide antibiotics to treat infections.
Blood clots – Blood within vessels that has clotted and can clog the passage of blood, oxygen, and nutrients throughout the body. Clots can be treated by your plastic surgeon with medication.
Scarring – A permanent scar from the surgery is inevitable, but can be minimized and hidden below the bikini line by a skilled surgeon.
If you are planning on joining the thousands of satisfied people with flatter tummies and greater confidence, it is important to seek out a qualified plastic surgeon you can trust. Dr. J. Hopkins Plastic Surgery can provide a consult to answer all of your questions. Contact us today at [phone]!