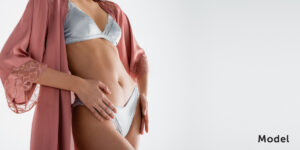 Are you qualified for a safe and successful plastic surgery procedure? There are a number of factors to consider when making this determination. For example, it is crucial that you be in good physical health overall, without any underlying conditions that could impede healing. Additionally, the best patients have realistic expectations about the procedure, the recovery, and the long-term results. By meeting with an experienced surgeon like Dr. Hopkins, you can gain a better understanding of your own eligibility.
Another factor that Dr. Hopkins will discuss with you is body weight. While there is not a specific weight level that disqualifies you from having surgery, it is important for plastic surgery patients to have a relatively healthy and sustainable body weight.
Why Stability Matters
Having a stable and sustainable body weight is important for many reasons, but one of them is that if you have plastic surgery and then lose a significant amount of weight, your surgical results may suffer.
For example, if you have a tummy tuck but then lose a lot of weight, you may accumulate extra, loose skin around the abdominal area. Similarly, facelift patients who experience major weight loss may wind up with sagging skin on the face, chin, or neck.
Generally speaking, plastic surgery patients can tolerate weight loss of around 10 pounds without any adverse effect on their results. Minor weight gain is acceptable, as well. Extreme fluctuations in weight can compromise your results, and ultimately decrease your satisfaction with your plastic surgery.