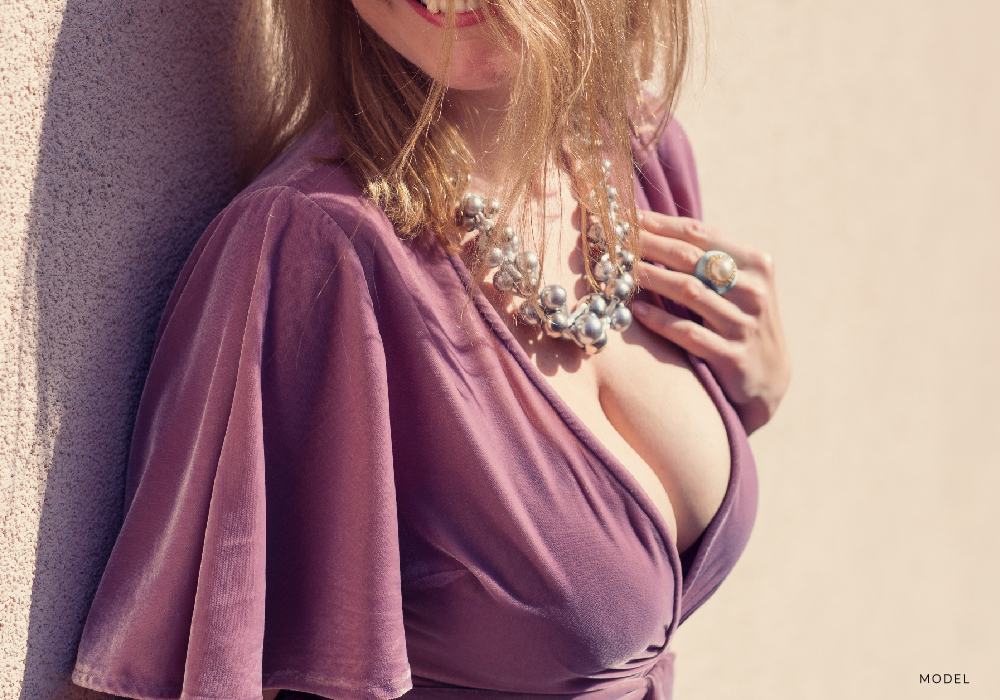 A common misconception among Dallas women is that if they choose to get a breast lift to address breast sagging, the size of their breasts will be reduced, too. This isn't necessarily true. While some women choose to combine a breast lift with a breast reduction surgery, there's nothing about the lift surgery that inherently changes your cup size.
What Is a Breast Lift?
One thing that confuses so many Dallas women who haven't yet consulted with Dr. Hopkins is that they think a lift automatically means a reduction, too. That isn't the case. A lift is designed to help women who have sagging breasts and excess breast skin. The procedure includes excising the excess skin and repositioning the nipple to a more natural and perkier position on the breast. Ultimately, the goal of this surgery is to give the patient a more youthful, perkier breast appearance.
What is a Breast Reduction?
A breast reduction surgery is an entirely different procedure than a breast lift. With a breast reduction, Dallas women with large natural breasts are choosing to have extra breast tissue excised from their breasts, and to have their breasts recontoured. The entire goal of the breast reduction surgery isn't to reposition the breasts, as with a lift surgery, but to make the breasts smaller.
Why Some Dallas Women Get Both Procedures Performed at Once
If you've lived with unwanted, large natural breasts for some time, then it's likely that they sag more than normal, too. That's why so many women who decide to go smaller through a breast reduction surgery decide to get a lift added to their surgical plan, too. It's because they want to improve the overall appearance of their breasts and feel like reducing their cup size and addressing their breast sagging is the best way to achieve that goal.
Which Procedure Is Right for Me?
If you're unsure which breast procedure is right for you; you need to think long and hard about your problem areas and desired outcomes. Then it's time to meet face to face with Dr. Hopkins of J. Hopkins Plastic Surgery. During this consultation, you can express what you like about your breasts, what you don't like about them, and ultimately, how you want your breasts to appear. It's through this open and honest conversation that Dr. Hopkins will best be able to create a unique surgical treatment plan for you.
Scheduling a Consultation with Dr. Hopkins
Dr. Hopkins knows that scheduling an appointment to talk to a stranger about your breasts – even if that stranger is a plastic surgeon – can be intimidating for some Dallas women. That is why he works so hard to create a good doctor/patient relationship with every woman with whom he consults. He also has a solid surgical record that you can trust. Dr. Hopkins is triple board certified, has over 18 years of experience, and has performed over 5,000 procedures throughout his career in plastic surgery. He has experience that you can trust.
To schedule a consultation with Dr. Hopkins, call J. Hopkins Plastic Surgery today at (972) 298-6641.