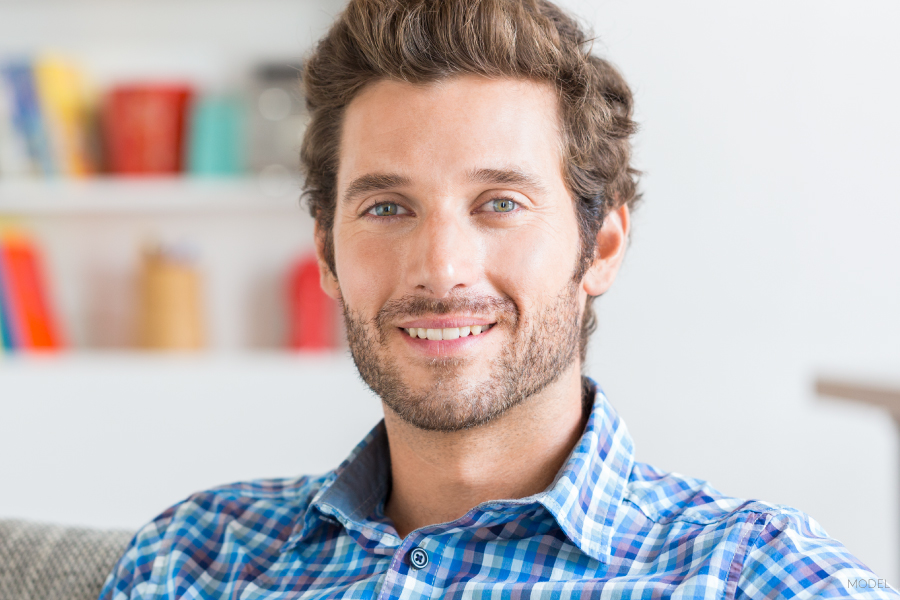 Contrary to what celebrity gossip magazines might have you believe, plastic surgery is not just for women. In fact, every year Dr. Hopkins consults with several Dallas area men. Whether they're looking to improve their appearance or have functional breathing issues repaired via rhinoplasty, these men have several different reasons for desiring surgery. Continue reading to learn about some of the most common reasons that men seek out Dr. Hopkins of J. Hopkins Plastic Surgery.
Tummy Tucks Help Men Recontour Their Abdominal Region After Significant Weight Loss
Many men who have formerly been overweight have re-committed their lives to a healthier lifestyle, thus resulting in significant weight loss. But for Dallas men who have lost a lot of weight in their abdominal region, loose abdominal skin may remain, leaving them with a flabbier look than they want. A tummy tuck is a common plastic surgery procedure for men to have performed after significant weight loss, as it helps them get the abdomen they are more comfortable with after having focused so much on eating healthier and making exercise a part of their daily routine.
Rhinoplasty Addresses Cosmetic and Functional Issues
Rhinoplasty, or a nose job, can be performed for several different reasons. And that's no different for Dallas men. Some local men visit Dr. Hopkins for this plastic surgery because they are unhappy with the shape of their nose or their profile. Others have significant breathing issues and are looking for functional rhinoplasty to help them to literally breathe more easily.
Eliminate Stubborn Fatty Deposits with Liposuction
Even Dallas men who are fit and trim still often suffer from stubborn fatty deposits on their body that just won't go away. This can be especially frustrating for local men who have made health and fitness a priority in their lives but have an area of their body that makes them feel uncomfortable. Designed to remove no more than 4lbs of fat at a time, liposuction is a great procedure for men who are at or near the goal weight, but just have areas where they're unable to lose fat, no matter how hard they diet or exercise.
Turn Back the Hands of Time With a Facelift
While it's true that most facelift patients are women, men can experience early signs of aging on their face that make them uncomfortable with their overall appearance, too. If you're a man who feels like you look older than you actually are, or feel inside, a facelift can help turn back the hands of time and make you look good for your age, usually no more than 10 years younger than you actually are. Facelifts address the mid to lower portions of your face, and for total rejuvenation is often combined with brow lifts and neck lifts to give you the best overall outcome.
Don't Be Afraid to Consult with Dr. Hopkins
As a man himself, Dr. Hopkins understands what it's like to age and feel like there are areas of your body that can be improved surgically. He works diligently with his patients to help them feel as comfortable as possible during consultations, so they can express their true concerns and desires and help Dr. Hopkins come up with a personalized treatment plan for them.
If you're a local man, who thinks that a surgical enhancement might help give you the boost you need, contact Dr. Hopkins' office today to schedule an initial appointment at (972) 298-6641.