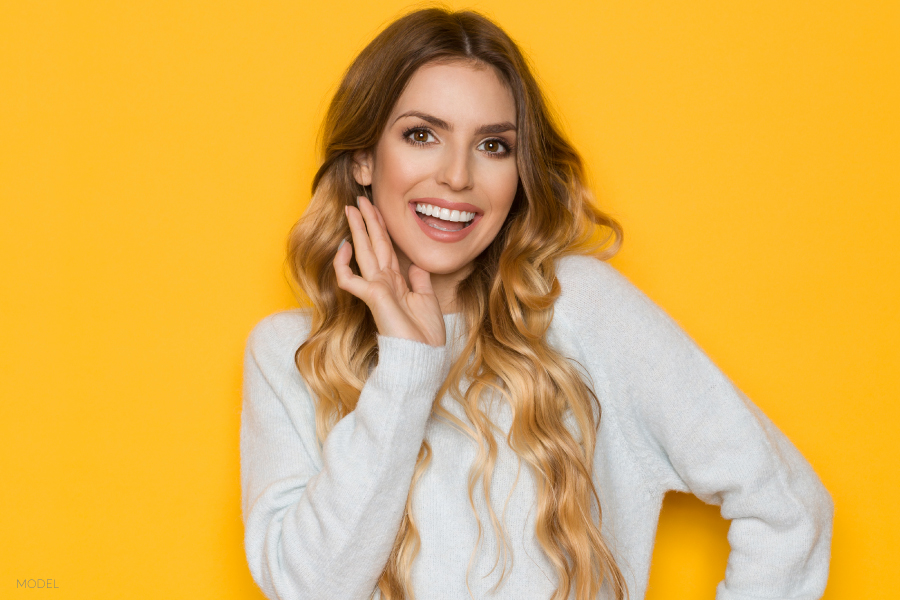 Rhinoplasty, also known as a nose job, is a very personalized procedure. Every Dallas man and woman's nose presents differently, and each patient of Dr. Hopkins may have a different cosmetic or functional concern about their nose that they would like to address. As such, no two rhinoplasty surgeries are the same, and treatment plans for nose job surgery vary greatly from patient to patient.
Because rhinoplasty is such an individualized procedure, it's impossible to simply state in a blog post what the realistic expectations are if you were to come to Dr. Hopkins for a nose job. Your expected results all depend on the problem areas you express to Dr. Hopkins, the anatomy of your nose, the techniques Dr. Hopkins determines are appropriate for your surgery, and the desired outcomes you have communicated to Dr. Hopkins during your consultation appointments.
General Expectations for a Cosmetic Rhinoplasty
Whether you're looking to address a dorsal hump, a nose that protrudes too far from the face, or enlarged nostrils, your realistically expected results for your procedure are going to depend on how open and honest of a conversation you have with Dr. Hopkins during your initial consultations. Every patient who seeks out a nose job has a different ideal of beauty, and there's no way for Dr. Hopkins to estimate what you'll determine is an acceptable outcome. Therefore, it's extremely important that during your initial consultation with Dr. Hopkins you clearly communicate what your ideal nose will look like so that he can determine what techniques he'll need to employ in order to give you the new nose you desire.
General Expectations for a Functional Rhinoplasty
Functional rhinoplasty is a whole new ball game. With this procedure, Dr. Hopkins' goal is to help his Dallas patients breathe more easily by addressing structural issues in the nose. There are a variety of internal issues in the nose that can cause a patient not to be able to breathe easily, and an examination of the nose can determine which issues are present in your case, as well as how to address them through a nose job surgery.
The Important Thing to Remember
When it comes to getting a nose job, there are a few important things for Dallas patients to remember. First, since all noses are different, no two nose job surgeries will be the same. Dr. Hopkins doesn't have a one-size-fits-all solution for nose job surgery. Second, despite his years of experience, Dr. Hopkins isn't a mind reader. He can't anticipate what your desired outcome will be, and he relies on your open and honest communication to understand what your idea of an aesthetically or functionally better nose looks like.
Consulting With Dr. Hopkins
If you're looking for a Dallas plastic surgeon to perform a nose job surgery for you, either for cosmetic or functional reasons, there's no better physician for the job than Dr. Hopkins. He is triple board certified, has more than 18 years of experience, and has performed over 5,000 procedures during his surgical career.
If you're looking for a plastic surgery practice you can trust, look no further than J. Hopkins Plastic Surgery. To schedule an initial appointment, call us today at (972) 298-6641.