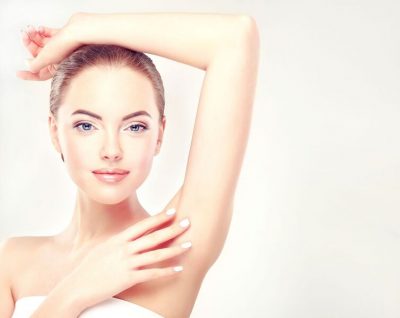 If you've recently lost a substantial amount of weight and you're concerned that your arms are sagging, you might want to consider having a bilateral brachioplasty performed. This is, in a nutshell, an "arm lift" that tightens the upper portion of both arms. A brachioplasty is a procedure performed on one arm.
Why You Might Want a Bilateral Brachioplasty
There are a lot of reasons why a bilateral brachioplasty may be right for you. For example, you might be self-conscious about sagging arms due to aging, or you've recently had bariatric surgery and your arms are sagging due to the weight you've lost. Regardless of your reason, this procedure can have a dramatic impact on your appearance, and can make you look a great deal slimmer as well as younger. You might also consider having it performed in conjunction with another cosmetic procedure, such as a breast augmentation, facelift, brow lift or liposuction.
Are You a Good Candidate?
A bilateral brachioplasty typically involves trimming away hanging skin as well as fat deposits. It's very important, however, that you are at a stable weight before you have the procedure. If you are planning to lose more weight, the skin on your arms could once again sag and negate the results of the surgery. Adults with good skin elasticity are typically good candidates, but you also need to be in good overall health and be a non-smoker. If you are older, then you might need a few extra tests to make sure you will be a good candidate.
As with all cosmetic surgeries, there is no specific "ideal" candidate for bilateral brachioplasty. You'll need to have a detailed discussion with your doctor, and also have realistic expectations. If you would like to schedule a consultation, get in touch with J. Hopkins Plastic Surgery by contacting us online or calling 972-298-6641.