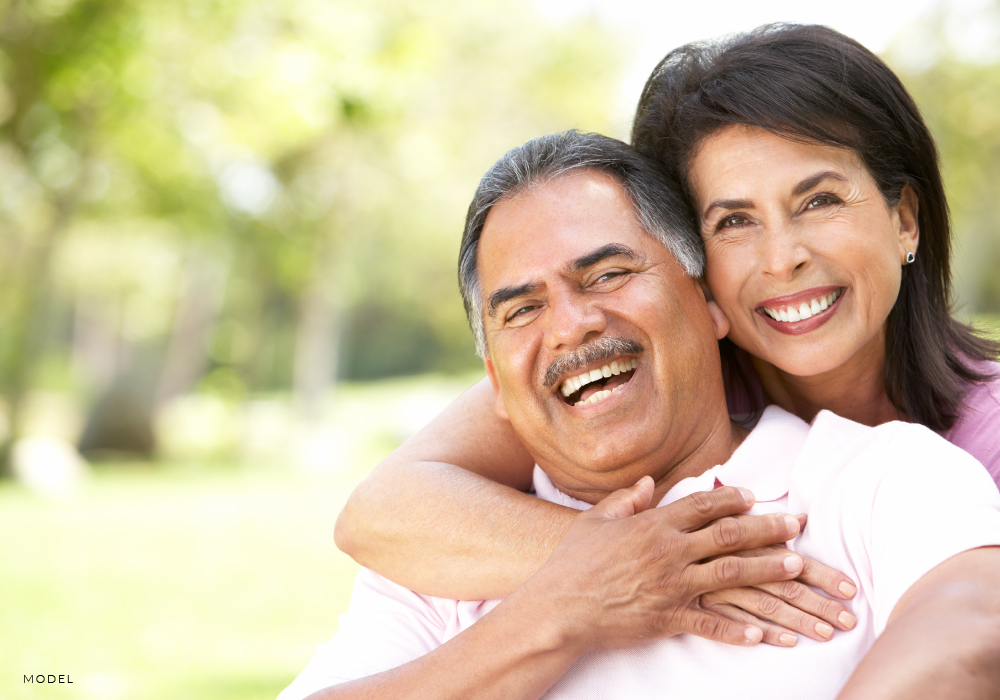 Having realistic expectations for your upcoming plastic surgery procedure is extremely important. In fact, Dr. Hopkins requires all his patients to communicate to him that they understand what they can expect – and what they shouldn't anticipate – from the results of their procedures before he'll book them on his surgery schedule. The reason – as a plastic surgeon, Dr. Hopkins has a duty to make sure his patients are as prepared for their procedures as possible, and that they truly know what they can expect from surgery.
As Dr. Hopkins has worked with Dallas men and women over 20 years to explain what type of results they can realistically expect from their plastic surgery procedures, he's noticed a few procedures in particular in which patients may not have accurate expectations heading into the consultation room. Keep reading as Dr. Hopkins sets the record straight.
Patients Need to Know A Tummy Tuck is NOT a Great Way to Shed Unwanted Pounds
Perhaps it's online rumors and bad information circulating the Internet, but many Dallas men and women think that having a tummy tuck is an ideal plastic surgery procedure to help them lose weight. The reality couldn't be further from the truth.
A tummy tuck is never considered a procedure to promote weight loss. In fact, most men and women who undergo the procedure do so after having lost a significant amount of weight and have maintained their goal weight for at least 6 months. The goal for surgery is to lose sagging abdominal skin and tighten up the abdomen. Surgery to help you lose weight is called bariatric surgery, and it's performed by an entirely different type of surgeon.
Realize That Your Facelift Results Won't Last a Lifetime
While it's true that a facelift can help Dallas men and women achieve amazing results that make them look more youthful and really good for their age, it doesn't stop the aging process from continuing. Realistically, you can expect a facelift to provide you with a more youthful looking facial appearance for about 10 years or so, depending on certain factors like genetics, sun exposure (remember to wear sunscreen!), and whether or not you smoke, as smoking causes facial wrinkles.
After about a decade, the new aging that you've experienced since getting your initial facelift will have caught up to you. At that time, patients need to evaluate whether or not they want to have the procedure performed again.
Rest Assured That Silicone Breast Implants Aren't Dangerous
It's true that in the early 2000s, silicone breast implants were temporarily taken off the market by the FDA. But that was almost 2 decades ago!
Today's silicone breast implants are entirely different from the ones that were known to rupture at the beginning of the millennium. In fact, silicone breast implants are so safe; they're the most popular breast implants used in plastic surgery for both Dallas women and women throughout the United States!
Setting the Record Straight
If you have questions about what you can expect from a desired plastic surgery procedure, the best thing you can do is speak with a local plastic surgeon about what you want your results to look like, and whether or not he or she believes those results are achievable given your unique anatomy.
If you're in Dallas, there's no better plastic surgeon to consult with than Dr. Hopkins. With 20 years of experience and having performed over 6,000 procedures during his career, he's got the knowledge and expertise to help you set realistic expectations for your desired procedure.
To meet Dr. Hopkins, schedule an initial consultation with him today by calling (972) 298-6641.