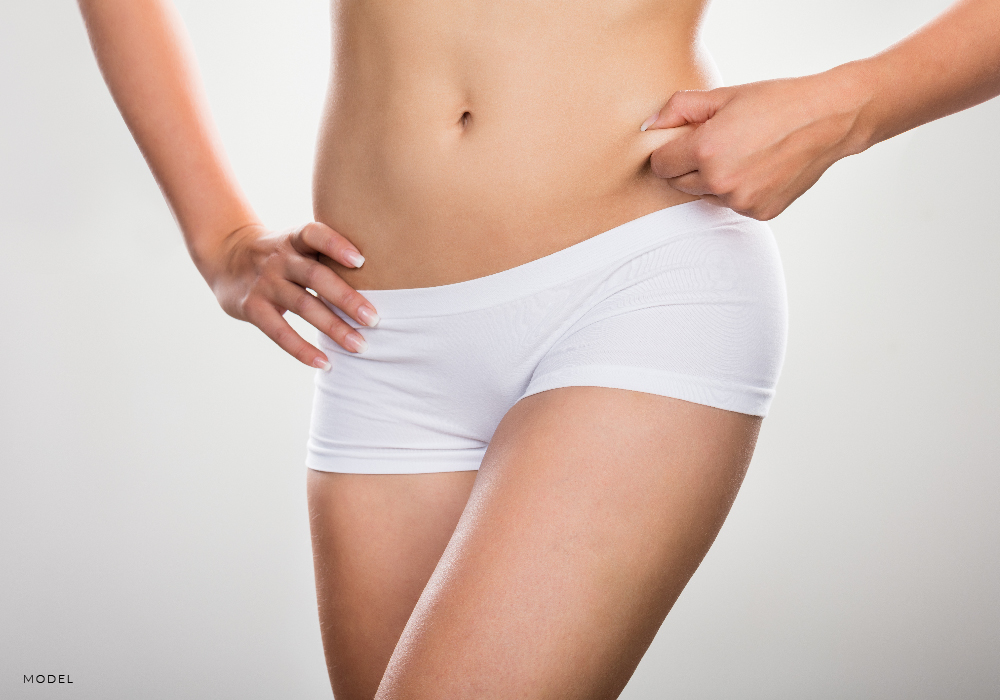 Perhaps you know your abdomen needs a little intervention from a skilled plastic surgeon like Dr. Hopkins of J. Hopkins Plastic Surgery. Whether you have extra fatty deposits in your belly that just won't go away with diet or exercise, loose and sagging abdominal skin, or separated abdominal muscles, you've tried everything and still aren't able to get the flatter and firmer abdomen you want. So what procedure do you need – a tummy tuck or liposuction?
Never Guess What Cosmetic Surgery You Need – Always Consult with a Plastic Surgeon First
While the average person tends to have more knowledge about cosmetic procedures than they did a decade or 2 ago, it's never a good idea to automatically assume you know exactly what procedure you need to get the results you want. That's what a consultation with a skilled plastic surgeon like Dr. Hopkins is for.
With 20 years of experience of helping Dallas residents achieve the bodies they want, Dr. Hopkins is highly skilled at identifying problem areas and the best treatment options for them.
So Which is it – a Tummy Tuck or Liposuction?
Believe it or not, when it comes to resculpting the abdomen, you may need a tummy tuck, liposuction, or both!
A tummy tuck (also known as abdominoplasty) is typically indicated when a patient is at his or her goal weight and has been there for at least 6 months. However, the patient still has some problem areas in his or her abdomen, which may include loose or sagging abdominal skin or a noticeable divide in the abdominal wall caused by separated abdominal muscles. All of these conditions can be addressed via abdominoplasty.
Liposuction, however, is a cosmetic procedure that is performed on men and women who are at or near their goal weight but have a stubborn area of fat that won't respond to their diet or exercise regime. Keep in mind; liposuction is NOT a weight loss procedure. This cosmetic procedure is designed only for those patients who have just a little extra fat to remove, and it only removes about 4lbs of fat per session.
Sometimes, Dallas men and women who visit Dr. Hopkins for an abdominoplasty consultation present with conditions that suggest the need for both a tummy tuck and liposuction performed at the same time. In this situation, you'll be placed under general anesthesia, have the abdominoplasty performed, and have the liposuction conducted during the same surgical event. Your recovery process will also be streamlined, and you'll save on some hospital fees like anesthetics and pre-op and post-op recovery teams since you're having both procedures performed at the same time.
Find Out Which Procedure is Best for You
As we addressed above, only a skilled plastic surgeon like Dr. Hopkins can determine what procedures are best for your unique surgical plan.
To find out what work you need performed to get the results you desire, schedule an initial consultation at J. Hopkins Plastic Surgery today by calling (972) 298-6641.