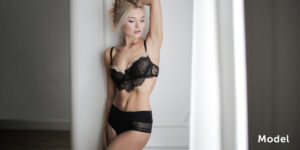 One of the main areas many people focus on when it comes to their body is their abdomen. They strive to attain a flatter stomach and tighter abs through diet and exercise. However, this is not always enough to achieve the desired result. Significant weight loss, pregnancy, aging, and other conditions can all lead to loose, sagging skin around the mid-section and increase self-consciousness.
If you are looking to get rid of excess skin and tone up your abdominal region, two of the most popular options are a tummy tuck or a panniculectomy. Both procedures address this unwanted, sagging skin, but there are several differences between these surgeries. We are taking a closer look at what you need to know about each procedure.
Tummy Tuck Basics
A tummy tuck focuses on removing excess skin and fat from the abdominal region, but it can also be used to treat separated or weakened muscles in this area as well. This can leave you with a tighter stomach and a more contoured profile. If you are done having children, it can be an effective way of helping to restore your pre-pregnancy body. For men and women alike, it can allow you to better see the results of your weight loss and the benefits of a healthy lifestyle.