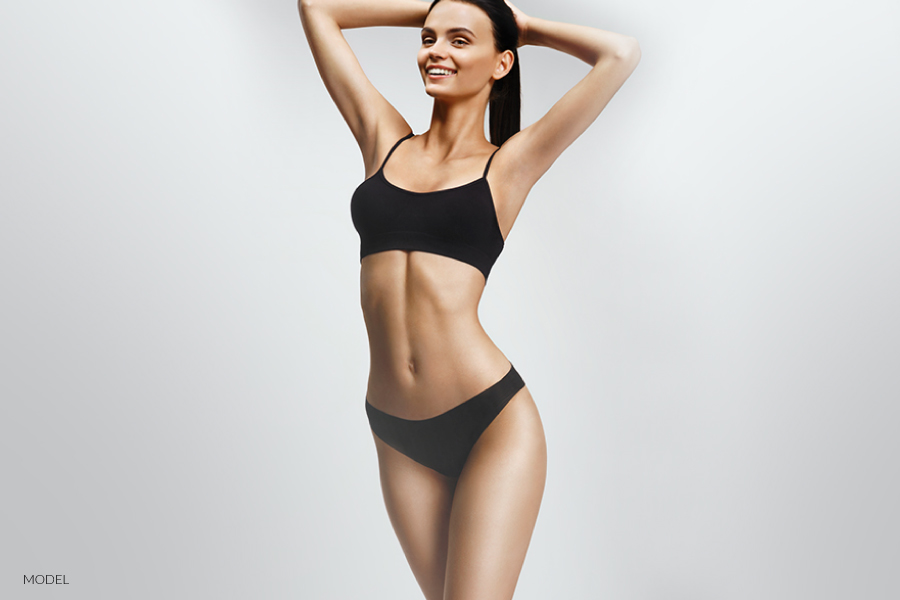 Dallas men and women want to enjoy a nice, toned figure – especially if they've been working hard through diet and exercise to get their ideal shape. If you've got a few pockets of fat left that just don't seem to go away, no matter how hard you try, visit Dr. Hopkins for a liposuction consultation to find out how he can contour your body and help you reach your goals.
Dr. Hopkins is a triple board-certified plastic surgeon, and he has been providing amazing surgical results for the men and women of Dallas since 1999. Because of his skill and experience, Dr. Hopkins is chosen by more and more patients every year. If you've been thinking about liposuction and are wondering what areas can be treated, keep reading as we discuss.
Liposuction with Dr. Hopkins
Liposuction is an elective plastic surgery procedure that involves the removal of unwanted fat through a cannula. To remove unwanted fat from the treatment areas, Dr. Hopkins will make a few tiny incisions in which he will place the cannula. He will then move this hollow tube gently back and forth to remove stubborn pockets of fat.
Areas That Can Be Treated with Liposuction
You may be surprised at how many different areas of the body can be treated with liposuction. With Dr. Hopkins' skillful approach, men and women all over Dallas are able to enjoy a slimmer, more contoured body without any loose skin.
Liposuction can be used on:
The chin
When loose skin under the chin begins to sag – thanks to our good friend gravity – men and women are often left with a "turkey neck." This look is not particularly flattering, as it tends to add weight and years to your face. Dr. Hopkins can perform liposuction to help slim down your profile.
The arms
If you've ever gone to wave "goodbye" to a friend, only to notice a little extra wiggle under your upper arm, you'll be asking Dr. Hopkins to help you out with liposuction. By removing excess fat cells in that area, the skin is able to retract and settle more against the muscle, thereby reducing the jiggle.
The thighs
This is the most popular part of the body treated with liposuction – especially with women. The reason is that the thighs are where women store the most fat. To slim and tone those last few inches from your thighs, talk to Dr. Hopkins about how liposuction can help you!
The sides or flanks
Many Dallas area residents suffer from extra bulges of fat on their sides, causing that ever-so-apparent muffin top. If you've been working your tail off at the gym, and haven't been able to get rid of those pesky fat deposits, see Dr. Hopkins for liposuction treatment.
The abdomen
Liposuction on the abdomen can help those ab muscles really show off! Let Dr. Hopkins tone your abdomen through this body contouring procedure.
The breasts or chest
Often, Dr. Hopkins uses liposuction to perform gynecomastia or improve the effects of additional plastic surgery procedures.
The calves and ankles
Dr. Hopkins can perform liposuction on the calves and ankles for men and women who suffer from extra fat in those areas. Additionally, if you'd like your calf muscles to be more pronounced, Dr. Hopkins can use liposuction to improve their appearance.
Schedule Your Initial Consultation With Dr. Hopkins Today
To learn more about liposuction and how it can improve your overall shape and contour, call Dr. Hopkins at (972) 298-6641 in his Dallas office today to schedule your initial consultation.