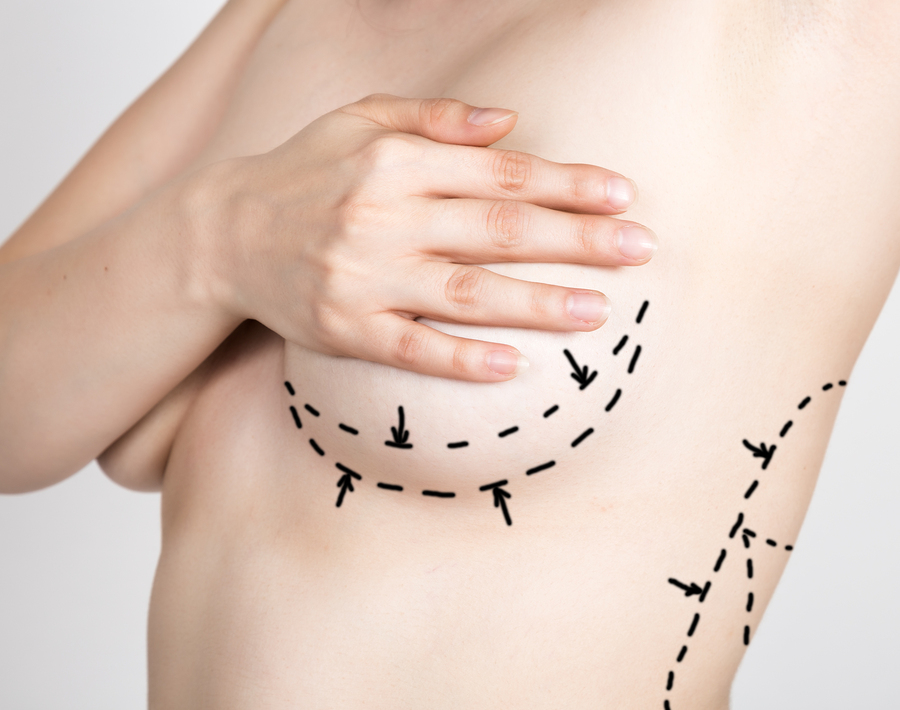 Women across the country are considering a breast lift for a more youthful appearance. This incredibly popular procedure is quite simple with a relatively short recovery period. Your plastic surgeon can provide you a detailed consultation to evaluate whether you are a good candidate for a breast lift, or mastopexy. There are a few things you should know about breast lifts before making your decision.
Breast Lift Procedure
First, the mastopexy procedure is a relatively quick cosmetic surgery. You will be placed under general anesthesia for approximately three to four hours. The plastic surgery will make incisions in appropriate locations on your breasts based on your anatomy and the desired outcome. The incisions will be around your areola, and potentially vertically or horizontally across the breast. The breast tissue will be reshaped via internal suturing for the desire look. This is the time in which some patients would receive implants.  Next, excess skin will be removed and the remaining skin will be tightened. Finally, the areola may be repositioned and resized for a more natural, youthful look. The surgeon will use sutures, adhesives, and tape as appropriate to close the incisions.
Recovering from Breast Lift Surgery
After completing the surgery, you will be placed in recovery while the anesthesia wears off. You can expect to be in your own home on the first night. In rare cases, drainage tubes may be temporarily placed to reduce swelling. For the first couple of weeks, you should expect pain, bruising, swelling, and general discomfort. Your doctor should prescribe prescription pain relievers to help manage the discomfort. You should avoid strenuous activity as this can cause bleeding, swelling, and increased recovery time.
After the first week or two, your sutures will be removed. While you may resume light activity, you should avoid any strenuous activity or exercises for a further two to four weeks. Expect to wear a recovery bandage or sports bra at all times for the four to six week recovery period. By avoiding smoking, you will improve circulation and improve your healing time. Scarring is unavoidable. However, a skilled surgeon can conceal some scars in the natural folds of your skin. Scars will fade over time. Avoiding sunlight and applying creams and silica sheets are common ways to reduce scarring.
If you are considering joining the tens of thousands of women each year that receive a breast lift, you should speak to a qualified plastic surgeon you can trust. Contact Dr. J. Hopkins Plastic Surgery in Dallas for a consultation to discuss your breast lift options.